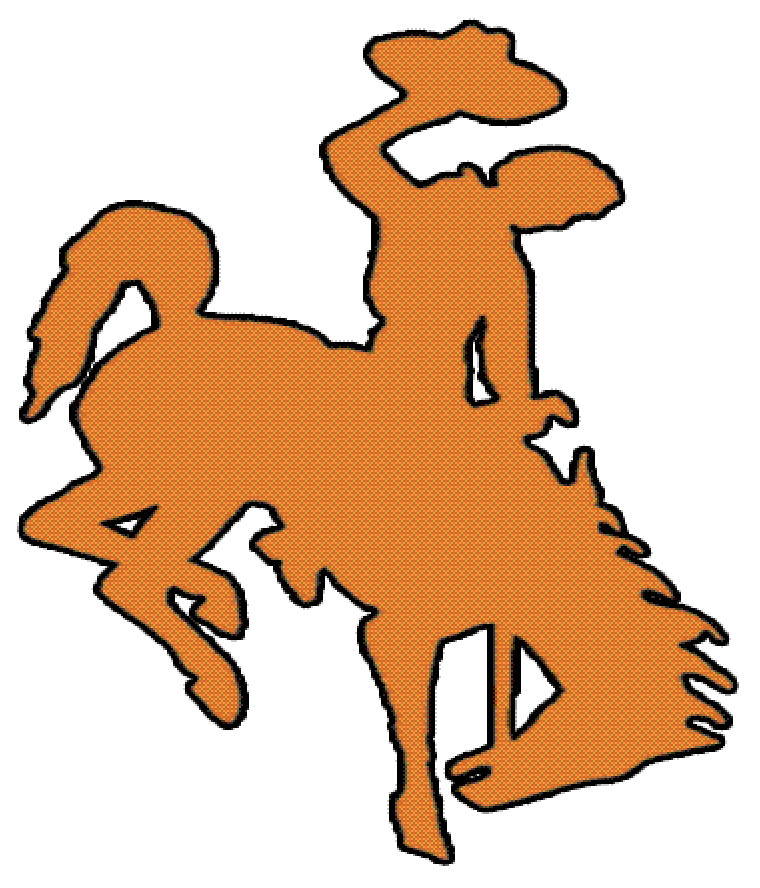 B: Sports
October 12, 2023
ROLAND FOOTBALL
Rangers look for first district win, entertain Okemah Panthers tonight at home
The Roland Rangers will look to not only get their first District 2A-5 victory of the 2023 season, but also to end a five-game losing streak when they entertain the Okemah Panthers at 7 tonight at Ranger Stadium.
The Rangers (1-5 overall, 0-3 in district play) have not won since winning their zero week opener 21-14 over Muldrow in "The Battle of 64." However, since then, Roland has lost five games in a row.
"We've had a couple of rough games," Roland coach Austin Cantrell said. "The Vian game was the only one I've really been disappointed in our boys. In the Prague game, we went into halftime down 14-8, and we were playing good football. We came out (in the second half) and had mental errors, and I can live with those. They never gave up in that Prague game. In the Vian game, I thought they gave up. This season has kind of been a rough one. I think we got them back on track this week. Everybody is re-focused and ready to go to finish this season out right. Hopefully, we can put everything together. It seems like one day the offense is doing all right and the defense and special teams aren't doing great. When we do play good defense, we're not playing good offense. When we're playing good offense, our defense is giving up stuff. We're just having a little bit of an issue trying to put everything together, go an entire game and execute from play No. 1 until the last play. That's what we've been focusing on this week — getting out there and being able from the first whistle until the last whistle to produce perfect execution and great effort and have each other's backs. They've been putting in a lot of work. We've been working since Nov. 7 (when off-season football practice began). I believe in our guys. I believe our guys can make it happen."
Cantrell is hoping that second win of the 2023 season can happen tonight.
"We definitely want to get the page turned on that," Cantrell said about the losing streak. "We have a positive attitude. The record may not look great right now, but I still believe we have a good ball team. If they'll come together, we'll go show people these last four weeks (what we can do). Our biggest issue all year long has been turnovers. We've been fumbling the ball. Last week, we threw two interceptions. We just have to do a better job of taking care of the football. We have to put points on the board."
Because the Rangers have lost all three district games so far this season, the playoffs have all but started for them — even though the playoffs officially won't start until Nov. 10.
"We're do or die," Cantrell said. "It's either do it or we're not going to get in. I think we have to win out to get in. We're there (in playoff mode) right now."
The Panthers (1-5, 0-3) lost 41-14 last Friday night to Vian. In fact, the Panthers have lost four straight. After losing their season opener 62-0 to Pawnee, they beat Wewoka 43-12 the following week for their lone win of the season. Since then, Panthers have lost to Stroud (56-22) and to all three District 2A-5 foes — 50-8 to Sequoyah-Tahlequah, 26-12 to Warner and 41-14 to Vian.
However, Cantrell said the Panthers have a way to be deceptively better than their record would indicate.
"They get in some very unique formations," he said. "They run plays that you don't see very often. The way they run the ball sets up the play-action, so we've got to be ready for the play action. They've got some good players. Their quarterback is good. They have a good safety and a couple of good receivers. Their line is not small."
The Rangers need to be sound in all phases of the game tonight to have a chance to end their five-game losing streak and get their first District 2A-5 victory.
"We have to make sure our alignments are down," Cantrell said. "Overall, we've got to gang tackle better. Offensively, we have to execute better. It doesn't look like they have 'I'm-looking-toget- this-ball-across-the-goal-line-witheverything- I've-got' attitude. We have to change that. We've been trying to get that out of them. We haven't scored more than 22 points all year. Something has got to change. We can be an explosive offense, but we've got to go out and execute. We were 3-for-19 in passing last week. We had guys wide open, and we were overthrowing them. Or, it would hit them in the hands, and they weren't bringing it in. Overall, it's just not executing. When you're number is called, you've got to go make a play. We have to do better in our passing game. I thought we ran the ball pretty good last week (against Prague). We averaged 4.8 yards per carry — in my book, that's good. Outside of the Vian game, we've ran the ball good all year. Our passing game has got to step up. We have to start catching the football, and we have to throw a good ball every now and then."