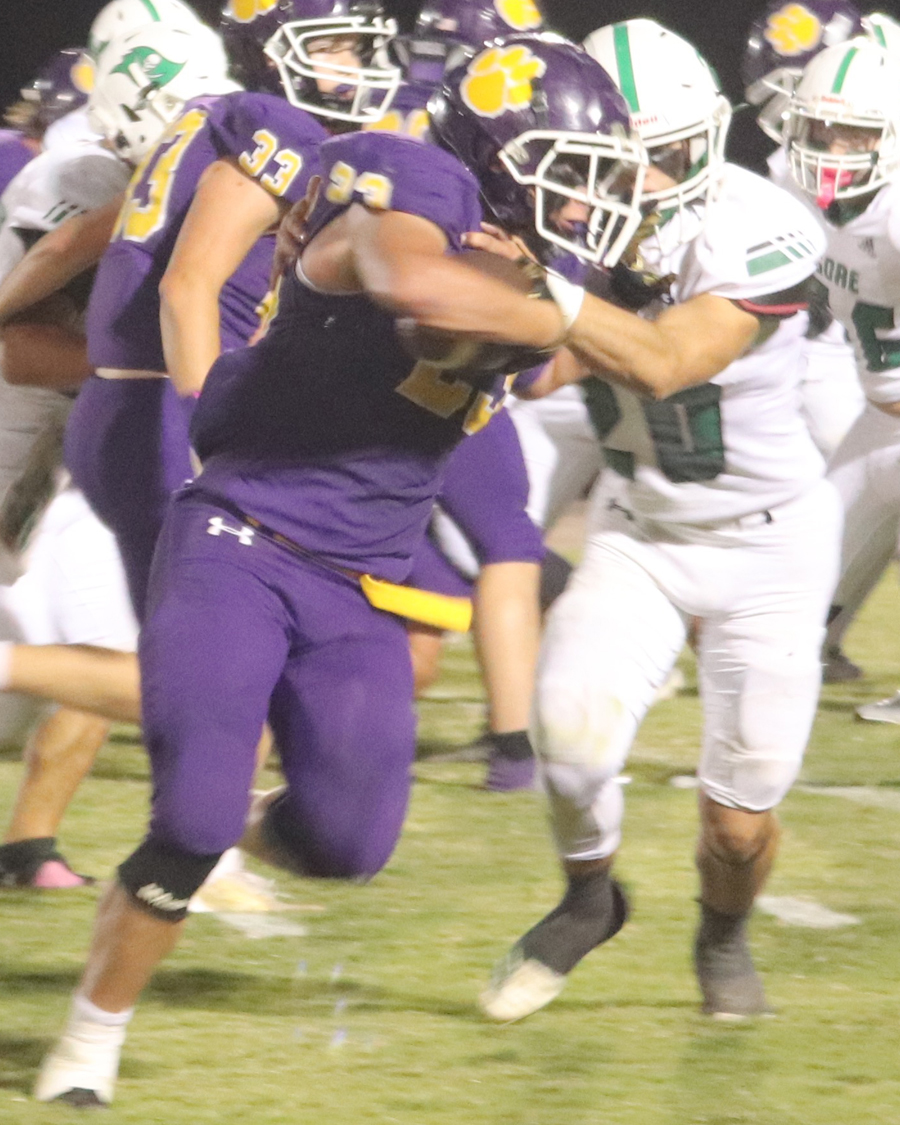 HIGH SCHOOL FOOTBALL
Central Tigers down Gore Pirates in District A-8 showdown
When Sequoyah County rivals Gore and Central met on the gridiron Friday night at Tiger Stadium, one team was going to remain undefeated and unblemished in District A-8 competition — and the other team would see its perfect season stopped.
Thanks to their defense, the Tigers were able to stymy the Pirates' offense and come away with a 26-16 win.
"I couldn't be more happy defensively," Central coach Jeremy Thompson said. "Our defense has come up big for us all year. Tonight was huge. We ...