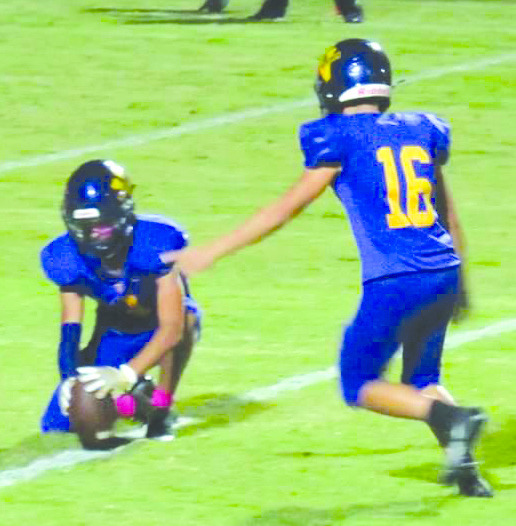 B: Sports
October 17, 2023
VIAN FOOTBALL
Wolverines rout Henryetta, welcome Keys on Thursday for homecoming
The Vian Wolverines won their fourth straight game, trouncing the Henryetta Black Knights 41-14 last Thursday night at St. John Stadium.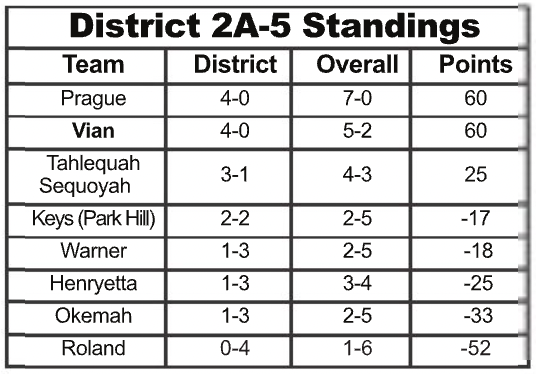 The Wolverines (5-2 overall, 4-0 in District 2A-5 play) had a 14-0 lead after a quarter en route to a 34-6 lead at halftime.
Draighton Fletcher rushed for 142 yards and four TDs, while Wright rushed for 154 yards and two TDs.
A pair of freshmen combined on Vian's final touchdown as Lastyn Taylor connected on a 10-yard TD pass to Adoff Stahl.
Defensively, Peyton Johnson led the way with six tackles, followed by Tristan Wiley, Lane Jameson and Nathen Cheater with four tackles apiece. Wright had a quarterback sack, while Fletcher had a fumble recovery.
The Wolverines will celebrate homecoming with a district home contest against the Keys Cougars at 7 p.m. this Thursday at St. John Stadium.