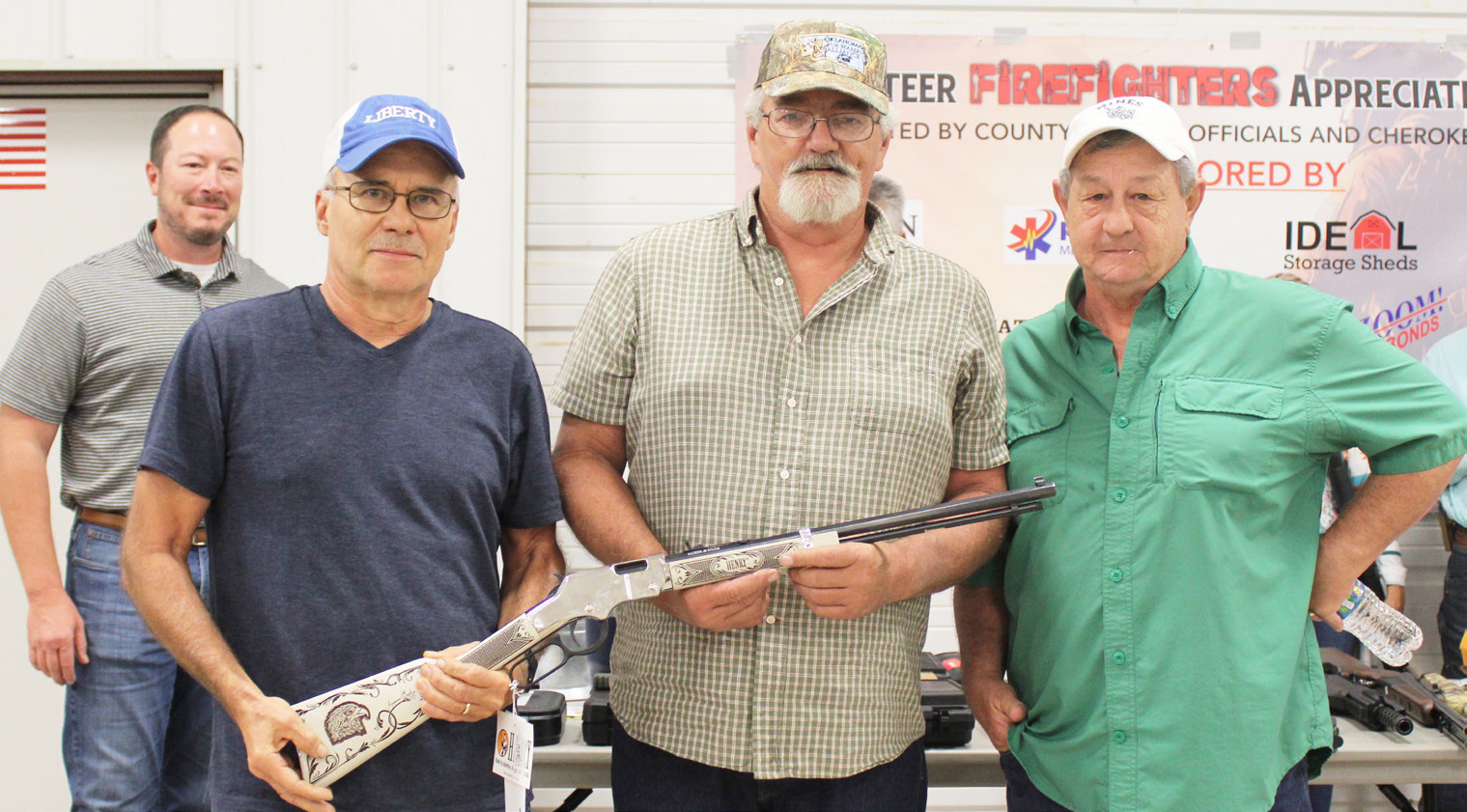 A: Main, Main, News
October 26, 2023
Appreciation dinner pays tribute to volunteer firefighters
The seventh annual Volunteer Firefighters Appreciation Dinner was well attended Monday, with special recognitions, a barbecue dinner served to about 300 guests and door prizes given away to volunteer firefighters and guests.
Sequoyah County District 3 Commissioner Jim Rogers, who emceed the event, said the dinner with door prizes and special awards is held annually to honor all rural volunteer firefighters.
"We had a great turnout this year. The food was good. We love this opportunity to do this...