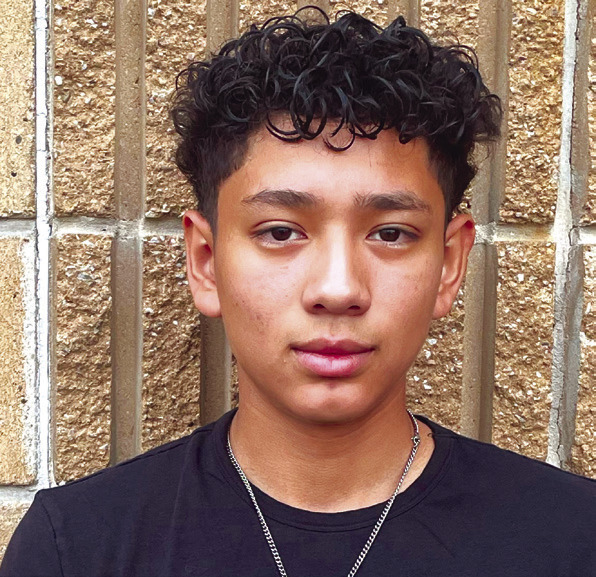 B: Sports
October 26, 2023
SALLISAW CROSS COUNTRY
Sallisaw cross country runner anxious for first state meet
It was little nerve-wracking for Sallisaw Black Diamonds freshman cross country runner Jodai Sama Salinas at last Saturday morning's Class 4A Regional Meet in Henryetta. The freshman was waiting on pins and needles to see if he had made the cut to qualify for this Saturday's state meet, but then he got the good news that he made it.
"It was like I couldn't believe it," Salinas said. "I was thinking I wasn't going to make it. I was surprised that I did. It was huge for me being my freshman year."
The Sallisaw freshman is proud to be representing his school and community at the Class 4A State Meet, which will begin at approximately 9:45 a.m. Saturday at Edmond Santa Fe High School.
"It feels good," Salinas said. "I feel honored. I'm willing to push myself harder and train harder — to do whatever it takes. I'm looking forward pretty much for Saturday morning."
Salinas could have up to three major results happen for him in Saturday morning's state meet. He can win the meet outright and bring home a state championship. Secondly, he can finish in the top 10 to be an All-Star, which is the underclassmen equivalent of a senior finishing in the top 10 and earning All-State status. Thirdly, if Salinas makes the top 15, he will earn a medal.
"I'm going to go for the top 10, but I always have a back-up plan in case I can't make the top 10," he said. "I'm going to train hard these last few days."
Salinas is trying to get a picture in his mind of what the atmosphere will be like for Saturday's state meet.
"I kind of have a little bit of an idea," the Sallisaw freshman said. "I'm thinking about it, like trying to process it and see how I might do up there. The regional meet helped pretty good."