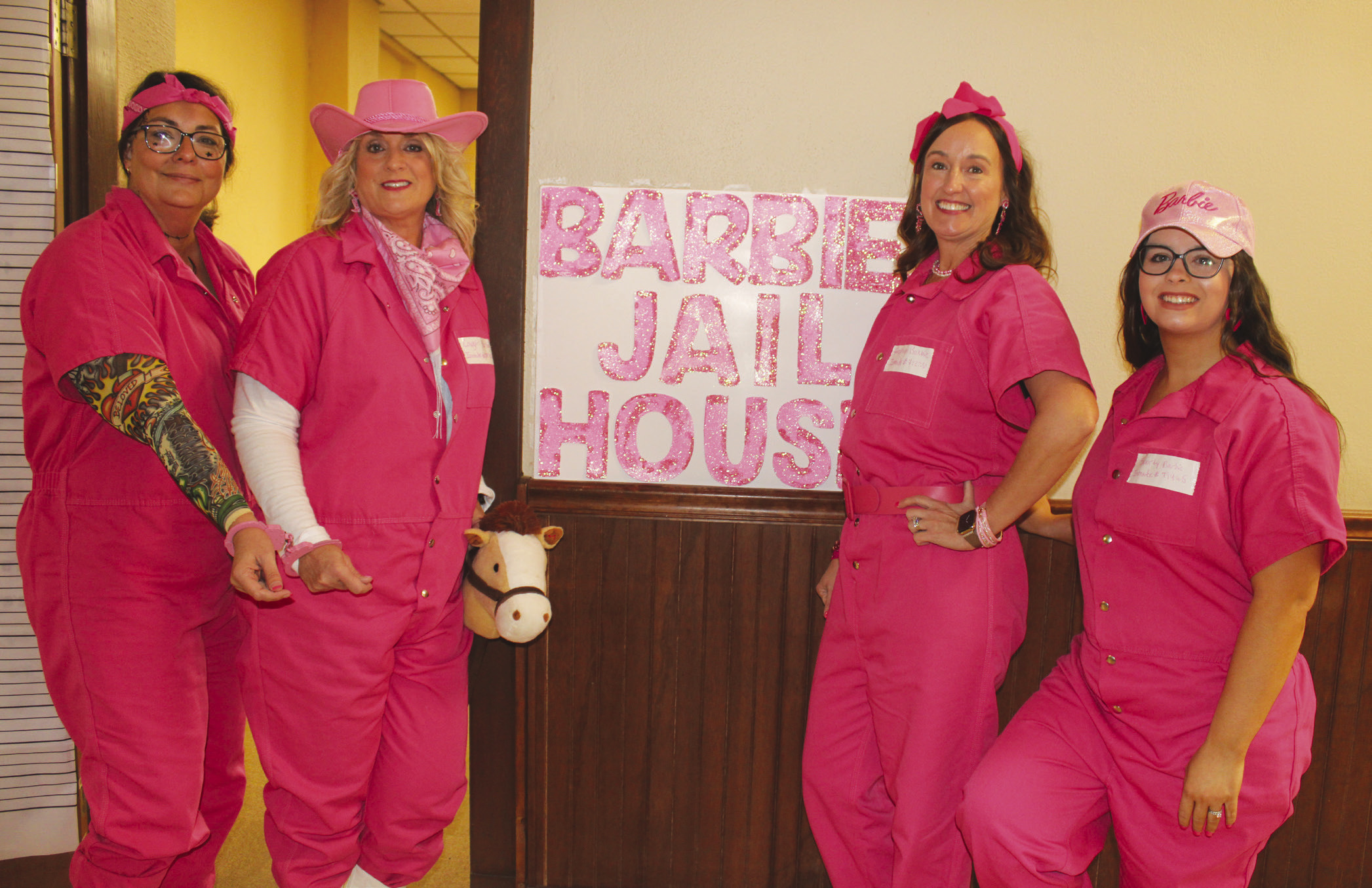 A: Main, Main, News
October 31, 2023
Barbies behind bars
The Barbies from the Sequoyah County Clerk's Office were on house arrest Halloween, complete with pink handcuffs.
Charges pend from stealing a horse, according to sources.
Those arrested included "Thug Barbie-Inmate #8675309" Stephanie Smith, "Cowboy Barbie-Inmate #0197623" Lavonne Stites, "Fashion Barbie-Inmate #41226" Julie Haywood and "Sporty Barbie-Inmate #79465" Grace Ward.
...