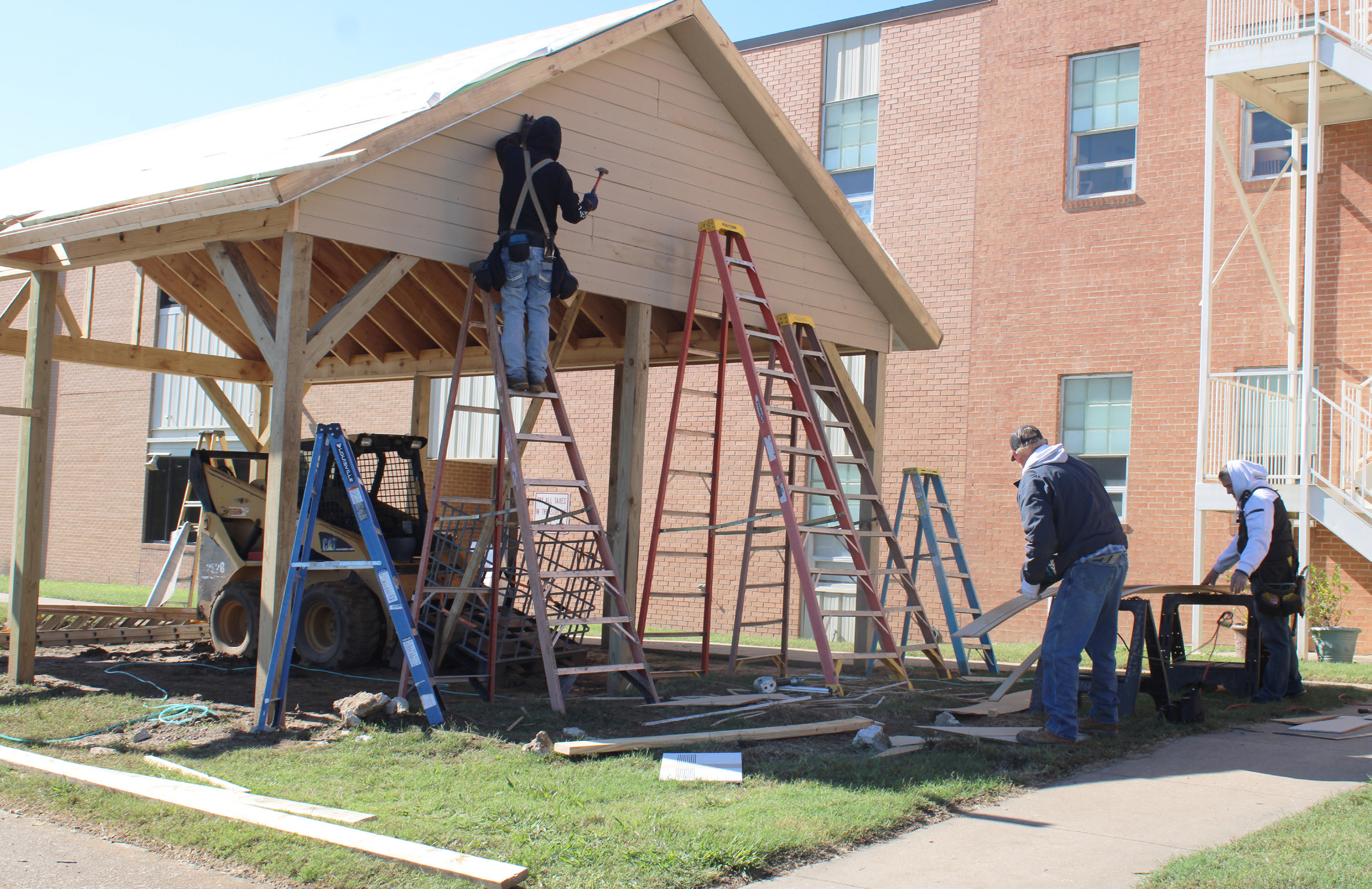 A: Main, Main, News
October 31, 2023
Gazebo in the works
Work on a gazebo, located in front of the Sequoyah County Courthouse, began last week in Sallisaw.
Bill Griffin, spokesman for JH Construction of Sallisaw who is overseeing the construction project, said the 20×30-foot structure should be completed as soon as all materials become available.
"The main part should be done soon," Griffin said. "Once completed, it will have a concrete pad and metal handrails, but we're waiting on some cedar to finish the job."
...