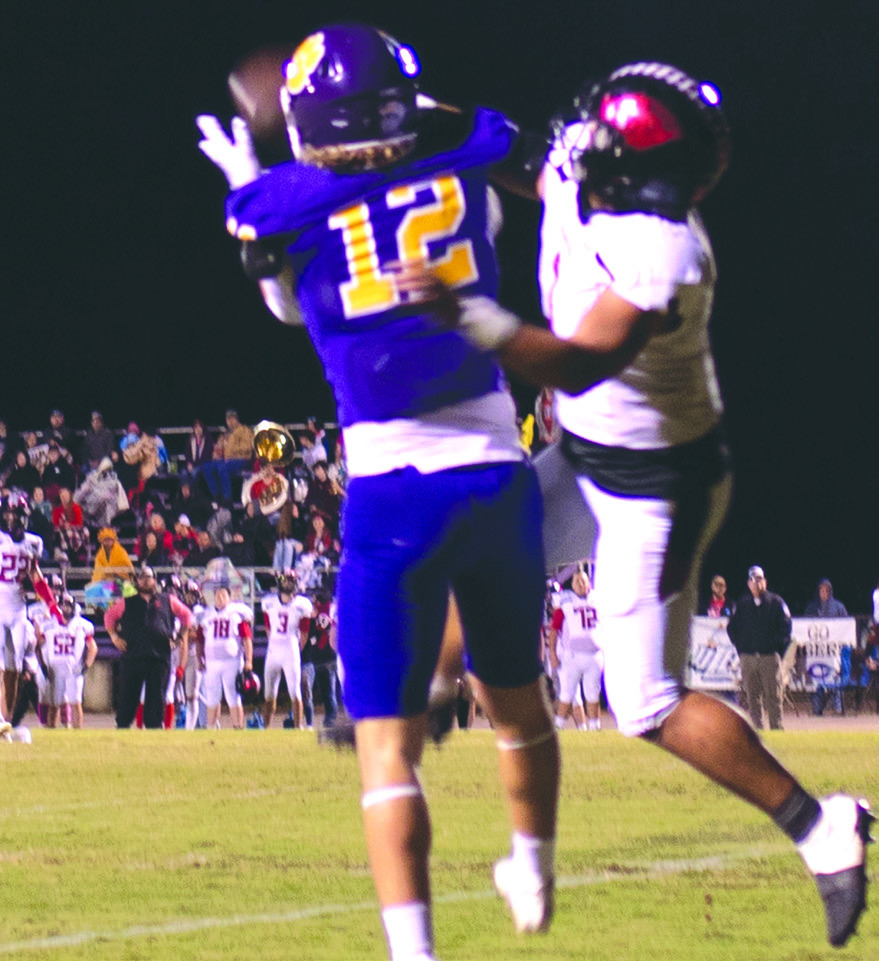 B: Sports
October 31, 2023
CENTRAL FOOTBALL
Tigers clinch District A-8 title with Senior Night win over Panama; entertains Canadian on Thursday night (UPDATED)
The Central Tigers achieved one of their 2023 goals as they celebrated Senior Night on Friday at Tiger Stadium. That goal was a district title.
The Tigers clinched the District A-8 title with a 20-8 home win over the Panama Razorbacks.
The Tigers (9-0 overall, 6-0 in district play) broke the scoreless deadlock on Coy Blackburn's 3-yard touchdown run in the first quarter for a 6-0 lead after the first 12 minutes.
The Tigers got two TDs in the second period, a 3-yard run by Joseph Lee and a 41-yard pass from Lee to Isaac Rogers — who also combined on the lone two-point conversion on the night after Lee's touchdown run. Central took a 20-0 lead into the locker room at halftime.
While the offense was stymied in the second half, the Central defense was on all game long.
"We played an awesome game," Central coach Jeremy Thompson said. "It was another big game. Defensively, we played well. We had a good (first) half on offense, but in the second half, we couldn't get anything going offensively — but we continued to play good defense. I'm proud of clinching the district championship."
Offensively, Lee rushed for 107 yards and a touchdown, while passing for 147 yards and another TD. Blackburn had 41 yards rushing and a touchdown, while Rogers had 87 receiving yards and a touchdown and Kade Tucker had 36 yards receiving.
Defensively, Blackburn had 17 tackles and Gibby Mitchell had 12 tackles and a quarterback sack to lead the way for the Tigers. Easton Girty had eight tackles and two quarterback sacks, followed by Tyler Busch with seven tackles, Connor Green with five tackles and an interception and Josh Marino with five tackles and a fumble recovery.
The regular-season finale against Canadian was moved from 7 p.m. Friday at Canadian to 7 p.m. Thursday at Tiger Stadium. Look for a more in-depth game preview story on our website by Thursday morning.