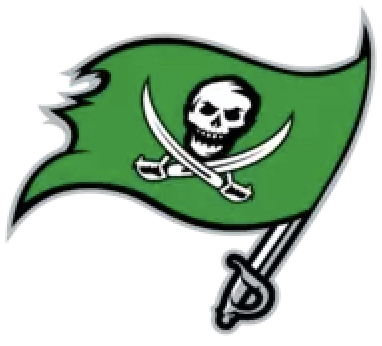 B: Sports
November 2, 2023
GORE FOOTBALL
Pirates seek 2nd-place finish, home playoff game tonight against Porter Consolidated
The Gore Pirates will be seeking two things tonight when they travel to meet the Porter Consol i dated Pirates at 7 p.m. in Porter.
Gore will be seeking a second-place finish (perhaps based on district points) and a home playoff game with a win.
"Pocola is sitting at 30 (points) right now, Panama is 33 and we're sitting at 35, so if we all get our 15 points, we'll end up with 50 points, Panama will end up with 48 and Pocola with 45 points," Gore coach Brandon Ellis said. "If we get our 15 points, we'll be second. We'll either end up No. 2 or No. 3. We'll be no lower than No. 3 from my understanding."
To say it's an important game for Gore is a mild understatement.
"It's a big game," Ellis said. "We know we're going to get Porter's best. It's their Senior Night. They really don't have anything to lose. They're going to throw everything but the kitchen sink at us."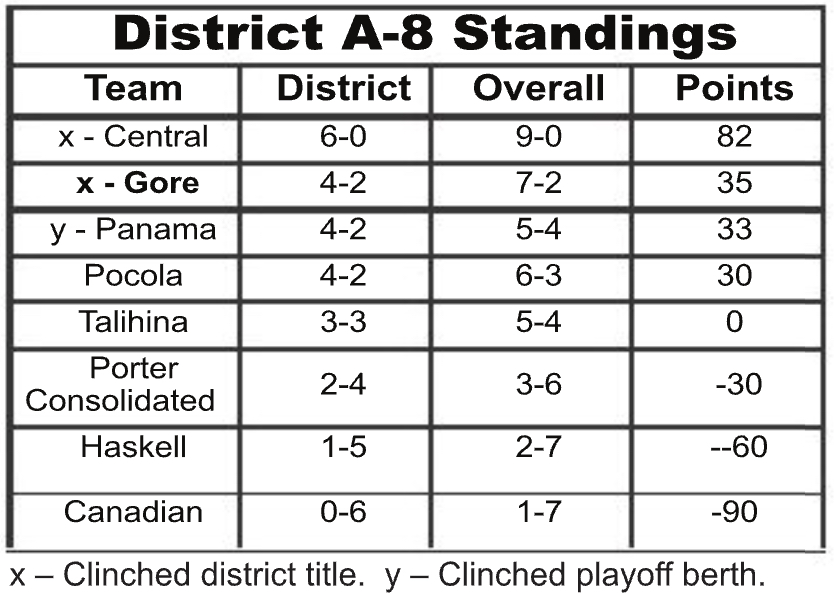 The Porter Consolidated Pirates enter at 3-6 overall and 2-4 in District A-8 play. They are out of playoff consideration.
"They're going to sling it around," Ellis said. "They have a really good quarterback. He's a big kid with a really talented arm. They run a ton of screens. They throw it almost every down." If Gore is to win tonight's battle of the Pirates, it will need to play as well as it did in last week's Senior Night regular-season home finale against Haskell.
"We just have to go out and play football," Ellis said. "We have to go put four quarters together and play our football. We just have to make sure defensively we just play assignment football. We don't have to play out of our heads, but we just have to play smart. If we ever get out of that, bad things could happen. We just have to go play Gore football."
• • •
TO GET THERE — Take Oklahoma State Highway 100 south to Interstate 40. Take I-40 west to Warner. Take U.S. 266-Oklahoma State Highway 2 north to U.S. 64. Take U.S. 64 west to U.S. 69 in Muskogee. Take U.S. 69 through Muskogee to Oklahoma State Highway 51B. Take Oklahoma State Highway 51B west to Porter.