B: Sports
November 2, 2023
SALLISAW FOOTBALL
Sallisaw senior lineman anxious to help Black Diamonds get to postseason
The Sallisaw Black Diamonds have a strong opportunity to ensure a Week 11 game — which means a Class 4A playoff contest.
With a win tonight at Madill, the Black Diamonds will earn a playoff berth. Whether that will be third or fourth place depends on two other key district games tonight, Hilldale at Fort Gibson and Broken Bow at Ada. If the Black Diamonds and the Fort Gibson Tigers end tonight tied in the district standings, the Tigers will be third and the Black Diamonds fourth. If Sallisaw, Fort Gibson and Broken Bow all three win tonight, then those three teams will remain tied for third place — as they currently are entering tonight's action — and district points will determine third and fourth place.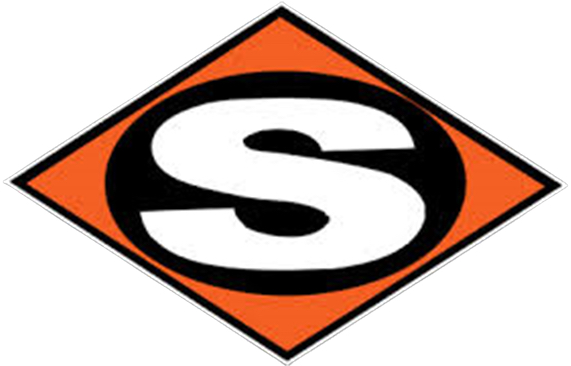 So for all intents and purposes, tonight's game at Madill is a playoff game, which excites senior lineman Mikey Moust.
"It feels good," Maust said. "We're all ready to play. We're really hyped up. We're looking forward to it — and playing Madill. We're very much looking forward to it."
Should the actual postseason berth be earned tonight for Sallisaw for the first time in four years, to say the Black Diamonds would be ecstatic will be an understatement.
"We would be feeling pure joy and excitement," Maust said. "We're ready (for the playoffs)."
The regular-season home finale last Friday on Senior Night did not go the Black Diamonds way as they lost by a point in overtime to the Tigers. While that loss stung, Maust said the team immediately started focusing on tonight's game and opponent — the Madill Wildcats.
"We're focused on Madill right now," he said. "We're ready to go, and then go meet somebody in the playoffs."
However, like any good team, you learn from adverse situations. That's exactly what the Black Diamonds have done with regards to last week's home finale loss to Fort Gibson.
"We have to come out with intensity," Maust said. "We have to go play the whole game with that same intensity. We can't let that (loss) hang around. We need to come out with a lead, and keep it the entire game."
The turnaround this season for the Black Diamonds has been an epic one, and Maust said he thinks he knows why.
"The culture is different," he said. "Everybody's attitude is different. I credit that to the coaches. They came in and had a good attitude toward everything and got everybody excited to play — and go win some games."