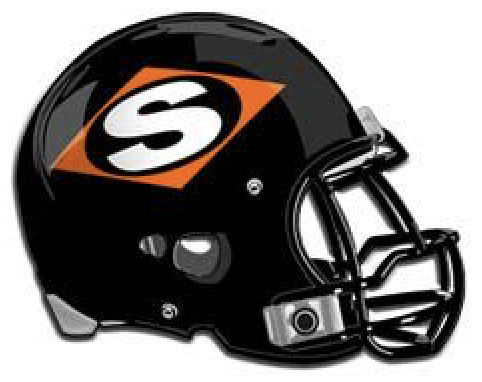 B: Sports
November 9, 2023
SALLISAW FOOTBALL
Sallisaw begins postseason play tonight at Cushing
The last playoff game for the Sallisaw Black Diamonds happened Nov. 20, 2020, when they lost 56-0 to the Wagoner Bulldogs in the Class 4A state quarterfinals. That is until tonight.
For the first time since the current seniors were freshmen, the Black Diamonds will have a Week 11 game when they begin the 2023 Class 4A playoffs tonight with a 7 p.m. openinground road game against the Cushing Tigers.
"It was big, just for our younger kids to be able to get another week of practice — and another game under their belts," Sallisaw coach Brandon Tyler said about the Black Diamonds making the playoffs. "For the seniors who haven't gotten to play in a playoff game, it's been a while. They made it their freshman year, the COVID year. It was a good win for us. We got some help from Hilldale (which beat Fort Gibson last week) to switch us back into that third spot. We're looking forward to go to Cushing on Friday night."
To solidify the District 4A-4 postseason berth, the Black Diamonds (6-4) had to win last Friday night's regular-season finale and final district game at Madill, which Sallisaw did by a score of 27-0. Thus, the game almost had the feel of a playoff game.
"I thought we were pretty focused going down there," Tyler said. "Our kids did a great job. We came out and got after it. They knew their backs were against the wall. They responded well. I thought we played well in all three phases. We had a couple of turnovers in the red zone, but other than that I thought we played a pretty good ball game."
The Tigers (8-2) finished as District 4A-3 runner-up to Wagoner. They are on a fourgame winning streak since losing their lone district game to the Bulldogs 15-14 on Oct. 6.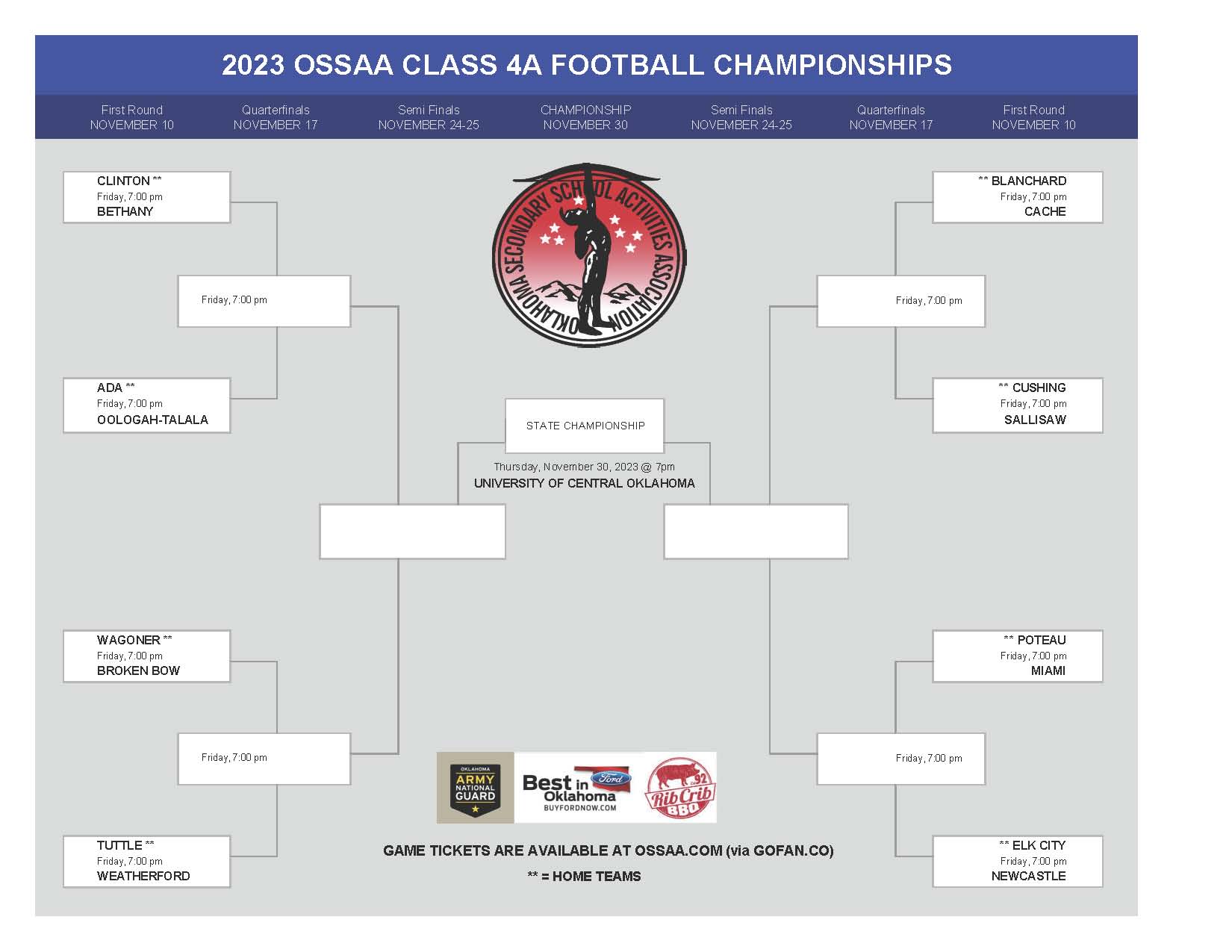 "We're concerned about their experience playing in the playoffs," Tyler said. "They were in the finals last year. They were picked to win it last year, but lost (24-21) in the finals to Wagoner. Their kids know what it takes to get back to that level. They're going to be well prepared for that. They throw the ball extremely well. They're going to be one of the better offenses we've seen.
They're a resemblance to what Stigler does as far as spreading out and throwing the ball. We feel like (assistant) coach (Richard) Pratt and our staff have a pretty good game plan ready to go. We just have to go execute and see what happens. Defensively, they're going to be in a 4-3. They want to try to keep seven men in the box at all times. They do a good job of rallying to the football. They run to the ball extremely well. They're very quick off the ball."
Tyler said that it's helped out the Black Diamonds that they have faced a similar team to the Tigers this regular season.
"Coach Pratt has checked them out a lot," he said. "We'll be able to make some adjustments (from the Stigler seasonopening game). I think it (playing Stigler) has helped us maybe prepare for this game a little bit."
Tyler said the Black Diamonds will need to play as near perfect a game as possible to get the team's first playoff win since a 31-7 home playoff victory over Oologah on Nov. 13, 2020, at Perry F. Lattimore Stadium.
"We can't have turnovers," he said. "We have to play a perfect game. We have to win all three phases. The kicking game will be huge as it always is. We have to win the turnover battle. We have to make sure we tackle well. We have to sustain drives. We have to take time off the clock. We have to try to eat up as much clock as we can to keep their offense off the field. That's the plan. Hopefully, we'll go execute that plan."
• • • TO GET THERE — Take Interstate 40 west to Muskogee Turnpike. Take Muskogee Turnpike west to Creek Turnpike. Take Creek Turnpike west to Interstate 44. Take Interstate 44 west to Oklahoma State Highway 33 north of Kellyville. Take Highway 33 west to Cushing.