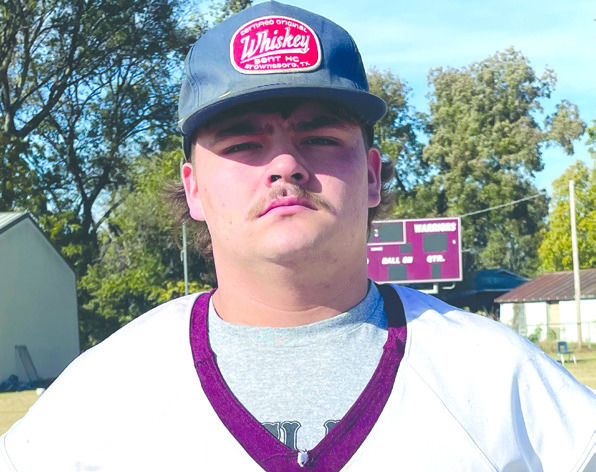 B: Sports
November 9, 2023
WEBBERS FALLS FOOTBALL
Webbers Falls senior lineman anxious for playoffs to begin
The 2022 Class B playoff run for the Webbers Falls Warriors was just one game — an opening-round loss to the Keota Lions.
This year, Webbers Falls senior lineman Ben Ward believes the Warriors can go farther into the postseason than one game.
"I'm pretty excited to get to play (in the playoffs)," Ward said. "We're coming in with a solid team. We probably lost a game (against Caddo) that we should have won, but that's behind us. Now, it's win or go home. We need to go out there and play our hardest."
The Warriors (8-2) will visit the Welch Wildcats (8-2) to begin the Class B playoffs at 7 tonight. The last time the Warriors won a playoff game was Nov. 13, 2020, when they knocked off Cave Springs 54-8 before losing the next week to Summit Christian 67-8. Ward is hoping that the Warriors can get their first playoff win in three years.
"It would mean a lot to me and my team," he said.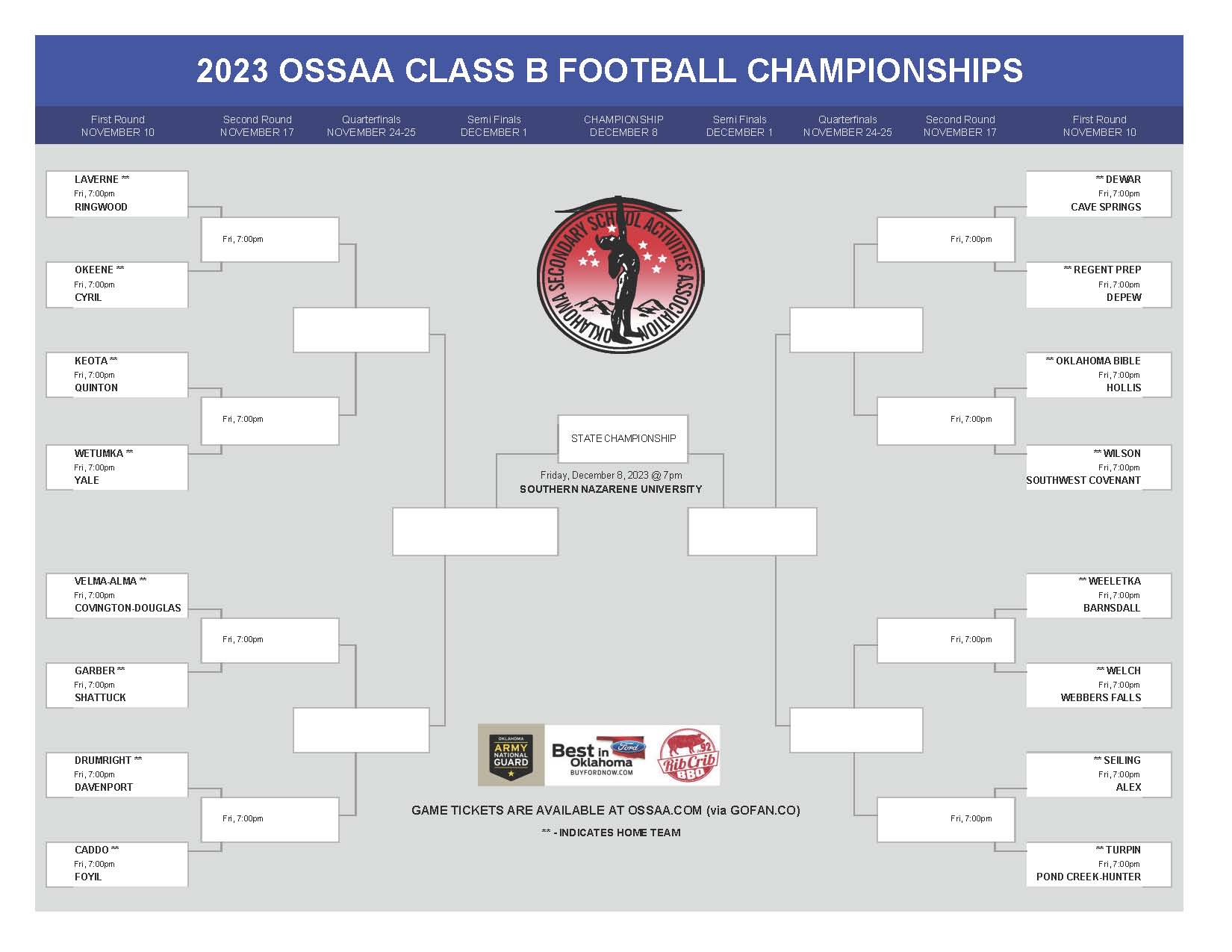 The Warriors are five wins away from a state championship, which makes Ward excited to know the gold ball is within his team's reach.
"I know the bus ride home would be crazy," the senior lineman said. "It would be very special for our school and these boys to do that because we've been working hard all throughout, from summer pride until now — working our butts off. I feel like it would be a big payoff. We'd all feel pretty accomplished."
Ward believes his Warriors have what it takes to get the job done and bring home the gold ball as state champions.
"We have to come out here and do what we do on a daily basis," he said. "We have to put our heads down and come out here working hard. If God is for you, who can be against you. We have to come out there and try our hardest."
• • • TO GET THERE — Take the Muskogee Turnpike west to U.S. 69 north of Muskogee. Take U.S. 69 north to Vinita. Take Oklahoma State Highway 2 north to Welch.