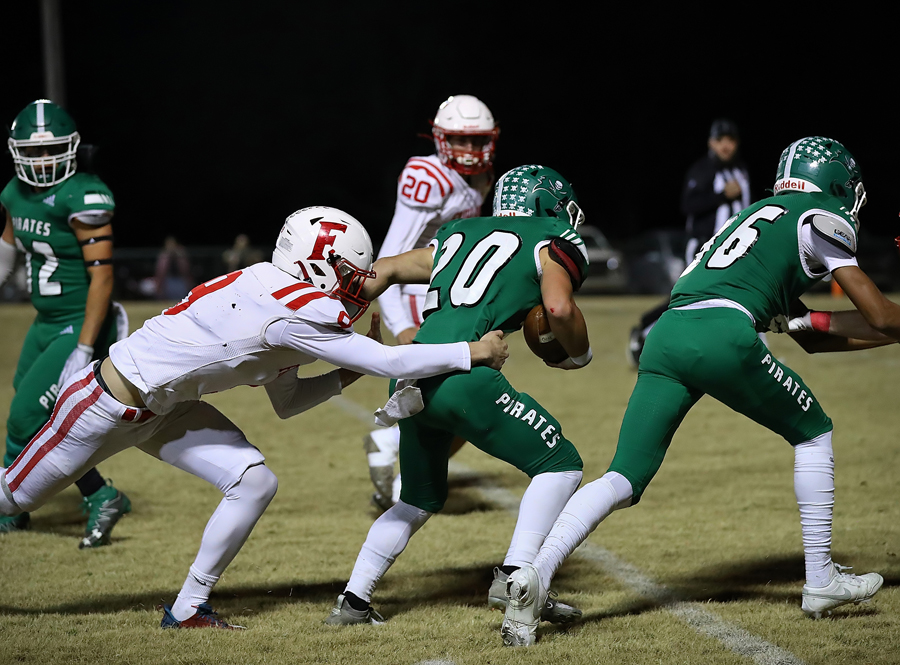 GORE FOOTBALL
Pirates get past Fairland in playoff opener, now travel to meet Stroud
The Gore Pirates did something they did a season ago — begin the Class A playoffs with a home victory.
The Pirates got past the Fairland Owls 22-14 Friday night at K.G. Horn Stadium in a Class A opening-round playoff game. The Pirates (9-2) will travel to meet the Stroud Tigers at 7 p.m. Friday in a Class A second-round game. The Tigers (9-2) routed Morrison 56-12 at home Friday night in their playoff opener.
The Owls end the season at 5-6.
The Pirates for two first-quarter touchdowns. One was an...