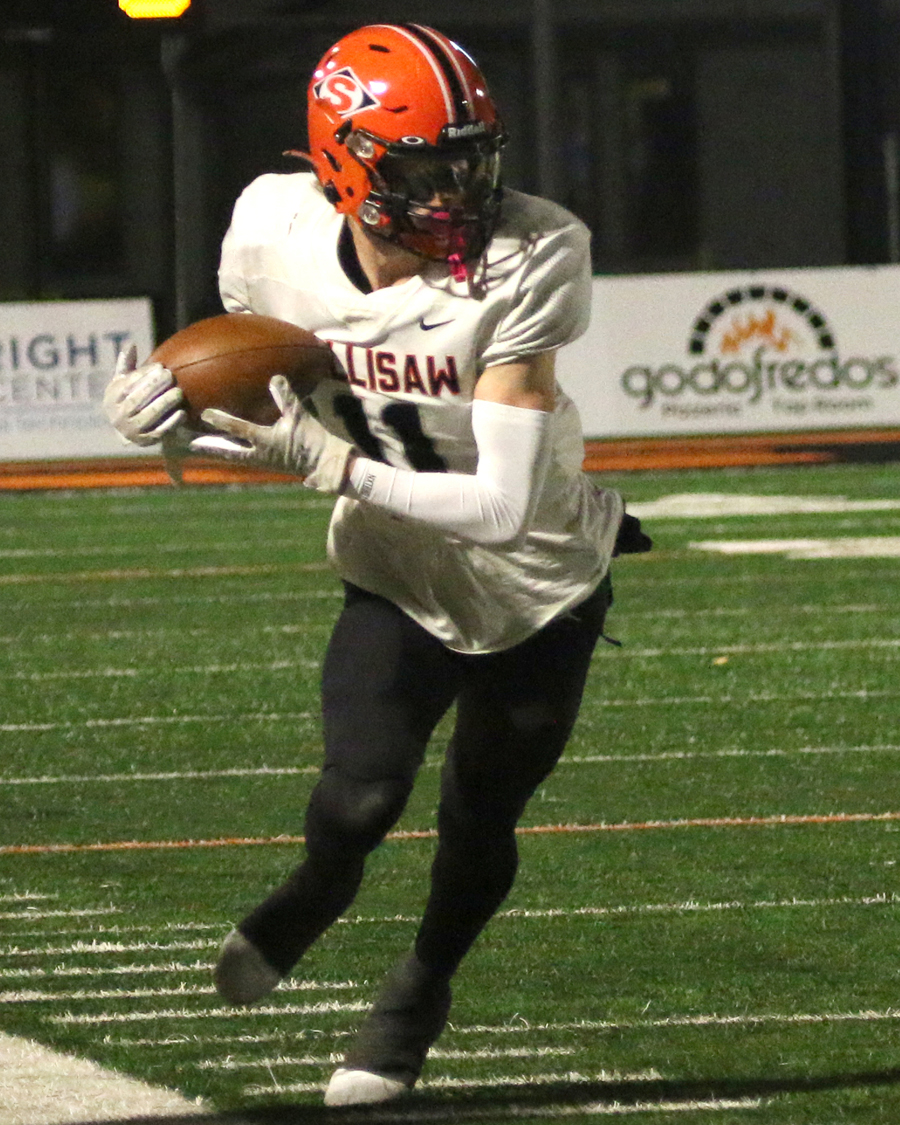 Newsletter, Sports
November 14, 2023
SALLISAW FOOTBALL
Black Diamonds upset Cushing in playoff opener, travel to Blanchard next
CUSHING — The Sallisaw Black Diamonds did something that hasn't been done since Nov. 13, 2020 — win a Class 4A playoff game.
The Black Diamonds stunned the Cushing Tigers 35-28 in overtime in Friday night's Class 4A opening-round playoff game. The Black Diamonds (7-4) will hit the road once more to take on the Blanchard Lions at 7 p.m. Friday as the Lions roared past the Cache Bulldogs 27-0 in their opening-round playoff game Friday night in Blanchard.
The Tigers end the season at 8-3.
Seni...