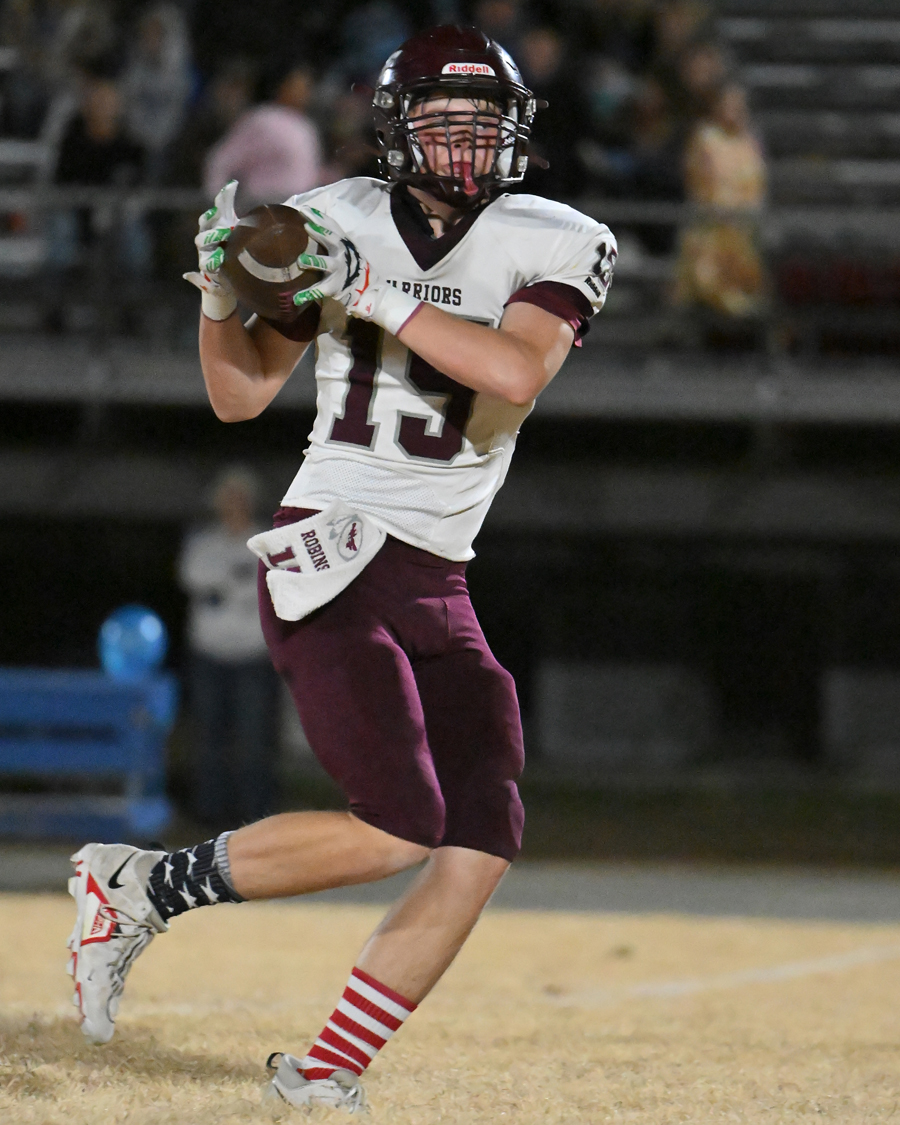 WEBBERS FALLS FOOTBALL
Warriors mercy rules Welch in first playoff game, will now travel to Weleetka
WELCH — The Webbers Falls Warriors made sure the 2023 postseason did not end the way it did in 2022 — losing their Class B opening-round playoff game.
There was no chance of that happening as the Warriors routed the host Welch Wildcats 64-14 in a game that reached mercy-rule status with 7:18 left in the game.
The Warriors (9-2) will travel to meet the Weleetka Outlaws at 7 p.m. next Friday in a Class B second-round game. The Outlaws (10-1) blanked Barnsdall 46-0 Friday night at home in their p...