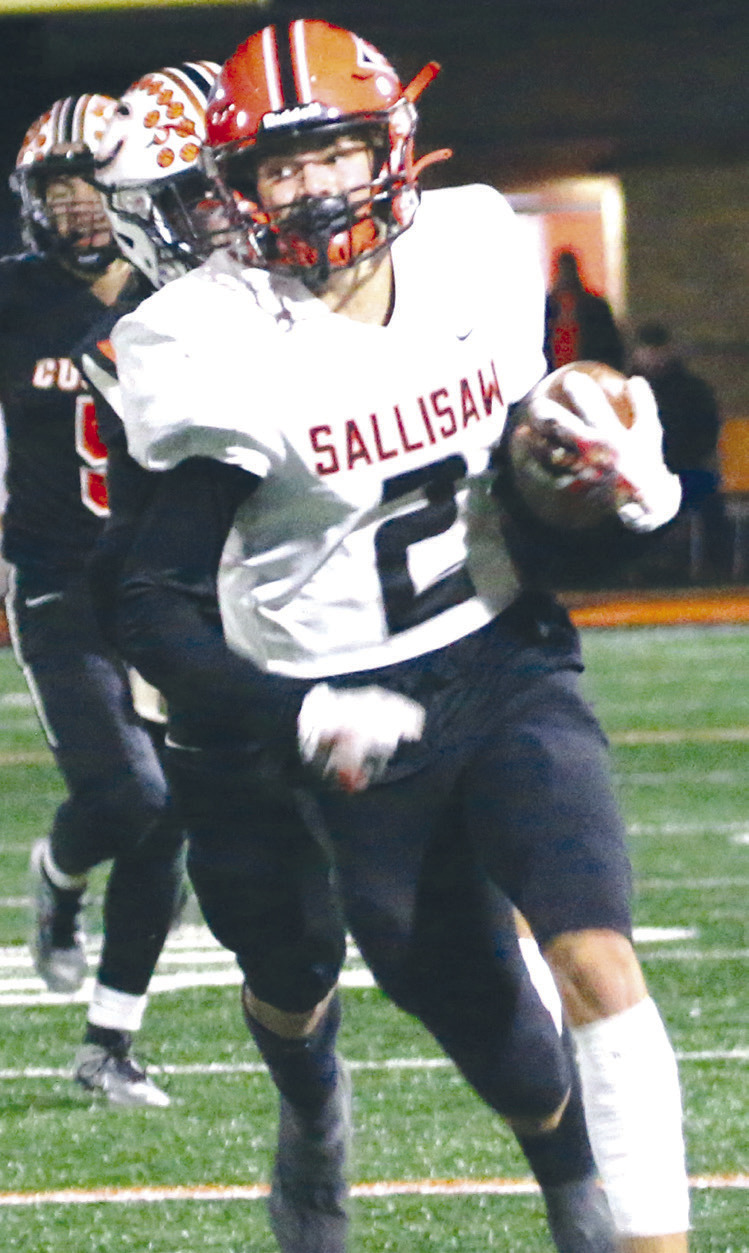 B: Sports
November 16, 2023
SALLISAW FOOTBALL
Black Diamonds continue postseason parade tonight with road game against Blanchard
For the first time in three years, the Sallisaw Black Diamonds won a Week 11 game — which meant they captured their Class 4A playoff opener, which they did last Friday night with a 35-28 overtime road win over Cushing.
"Anytime you can go on the road in Week 11 in the first round of the playoffs and beat a team like Cushing, coming off a state runner-up finish last year and had a lot of kids back off that team, and go to their place and beat them has been pretty special for our team and our program," Sallisaw coach Brandon Tyler said. "I'm proud of our coaches, and how the kids went up there and responded. I thought we played well."
The Black Diamonds were the beneficiaries of clock mismanagement by the Tigers.
"That's on them," Tyler said. "I don't coach for them. All I can do is worry about our guys. They gave us time to go down and score. We did that to tie the game (at 28-all) and went into overtime and won. At this time of the year, you have to be mentally tough, have some luck, be healthy — you have to have a lot of things. We'll see how it goes at Blanchard."
The Lions (10-1) are next up for the Black Diamonds (7-4) at 7 tonight in Blanchard in the Class 4A state quarterfinals.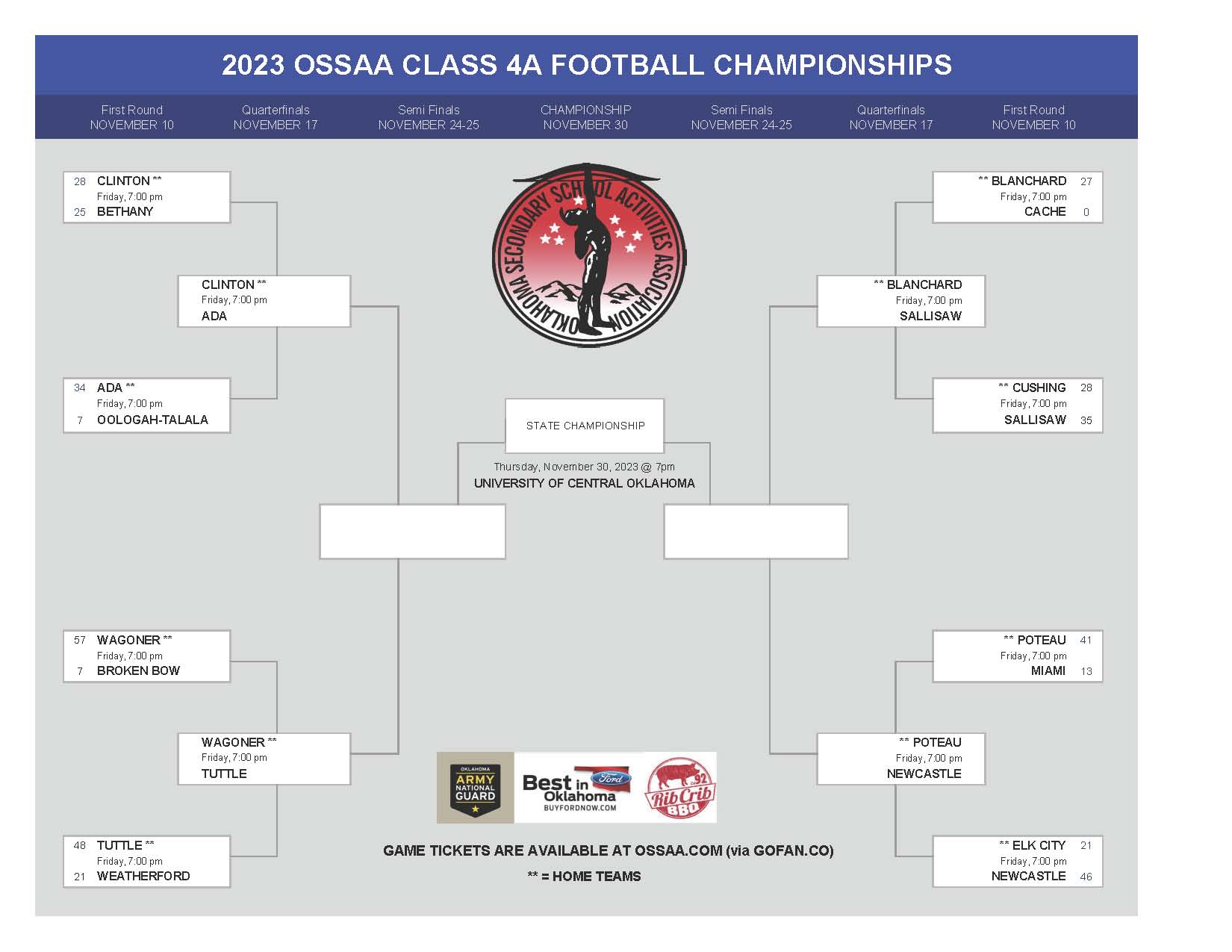 "What concerns me is how big they are," Tyler said. "Offensively, they're huge up front. They throw the ball extremely well. They do things right. They're 10-1 for a reason. They got beat by Piedmont (21-7 on Sept. 8) earlier in the year. They do a fantastic job. (Blanchard) coach (Jeff) Craig and his staff are top notch. They have been in the state quarterfinals and semifinals it seems like for the last five or six years. They do a great job."
The Black Diamonds will need to play a near-perfect game tonight to upset the Lions — and make it to next week's Class 4A state semifinals.
"We can't turn the ball over," Tyler said. "It seems like every game they (the Lions) play, some team will turn the ball over like two or three times, and they (Lions) feed off that. We have to take care of the football. We can't make mistakes. We have to go there and create turnovers, and force them into some things they don't like to do. We have to create some running lanes for Broque (Oft) and Cole Stephens, and we're going to throw it around a bit. We have to play well defensively, obviously. They're going to throw it all over the place. They're averaging about 30 passes a game, plus they run the ball well. We definitely will have our hands full. We'll see what happens."
While the Lions are lurking in their den for the Black Diamonds, it's hard to not look ahead to the potential District 4A-4 rematch with the Poteau Pirates in the state semifinals. Poteau defeated Sallisaw 28-13 Oct. 19 at Perry F. Lattimore Stadium. However, Tyler knows his team needs to worry about Blanchard first.
"We have to take care of this week first," he said. "We have to win this one before we can look down the road. There's no coming back next week (if we lose). We have to go win this one. So, we'll worry about that one (state semifinals) if the time comes."
• • • TO GET THERE — Take Interstate 40 west to Interstate 240 in Oklahoma City. Take I-240 west to Interstate 44. Take I-44 west to Newcastle. Take U.S. 62277 west to Blanchard.