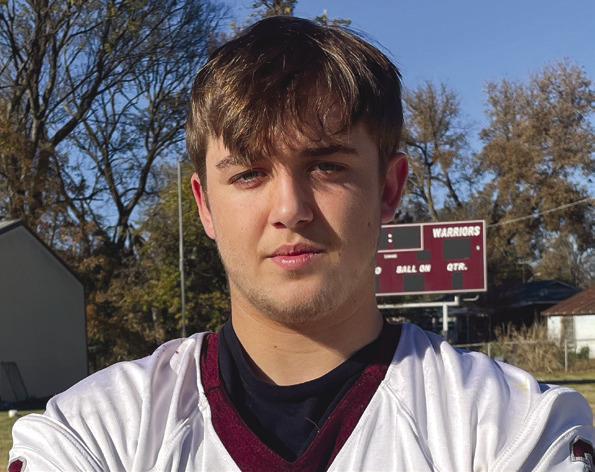 B: Sports
November 16, 2023
WEBBERS FALLS FOOTBALL
Junior tailback, linebacker believes Warriors are hard to beat in playoff game at Weleetka
Webbers Falls junior tailback/linebacker Aiden Turley was not only pleased his Warriors won their Class B opening-round game last Friday night at Welch, but was almost shocked at how dominant they were in a 64-14 victory.
"It was amazing," Turley said. "I was really surprised we handled them as well as we did, but we're glad we did."
Turley said that such a win has only boosted the confidence level for the Warriors even greater.
"It gave us a lot of confidence," he said. Now, the Warriors (9-2) will hit the road once more to meet the Weleetka Outlaws (10-1) in a Class B second-round playoff game at 7 tonight. Turley said the team believes it can get another postseason victory tonight.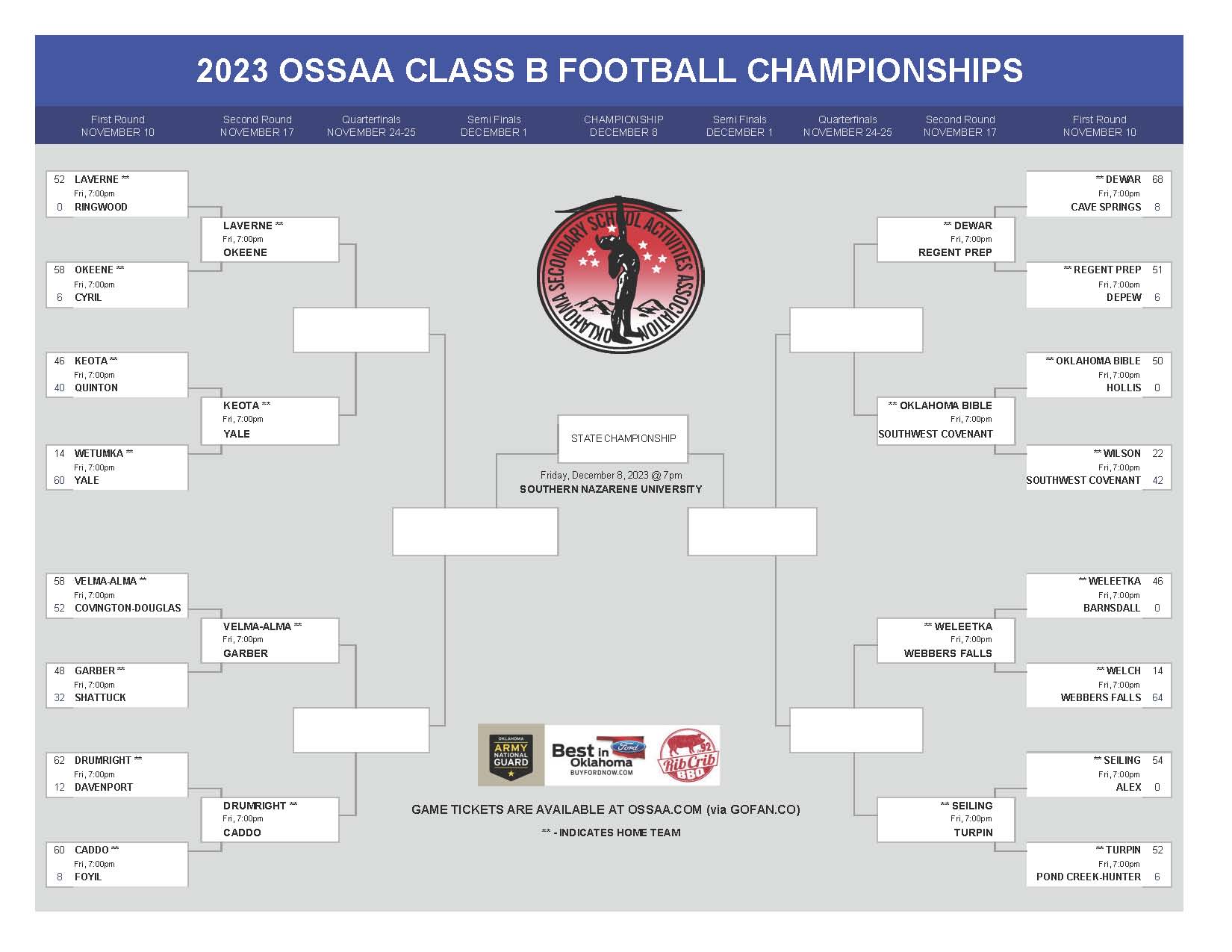 "They're going to be pretty tough, but I think we can beat them," he said.
Turley believes that when the Warriors are at full strength, the only team that can truly beat them is themselves.
"We feel we can do just about anything," the Webbers Falls junior player said. "It feels awesome."
Should the Warriors prevail tonight, they will be three wins from a Class B state championship, which Turley believes could provide an emotional overload for him and his teammates.
"I bet we'll be crying," he said. "It would mean a lot."
• • • TO GET THERE — Take Interstate 40 west of Henryetta to the U.S. 75 South exit. Take U.S. 75 south to Weleetka.