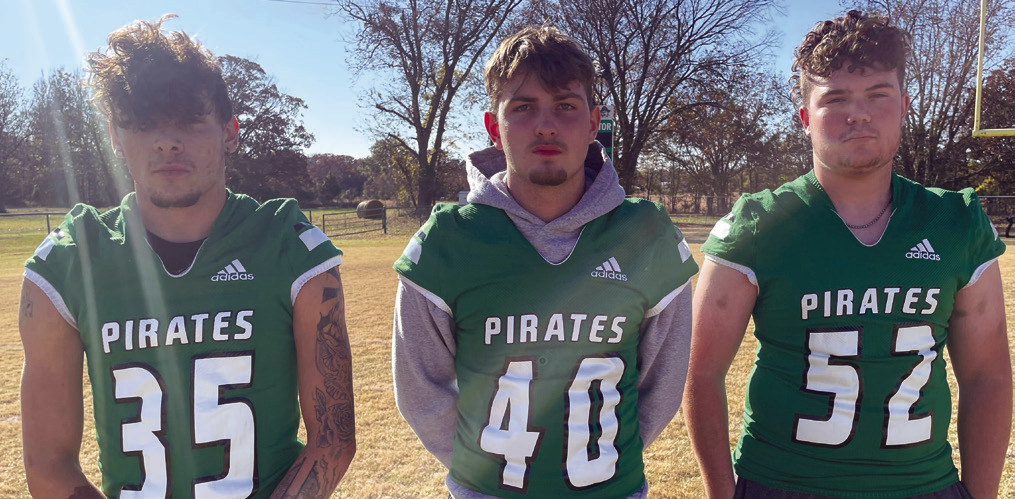 B: Sports
November 16, 2023
GORE FOOTBALL
Pirate senior football trio likes playoff chances tonight at Stroud, chasing history
The Gore Pirates started the 2023 Class A playoffs the same way they did in 2022 — with a home win, this one a 22-14 win over the Fairland Owls last Friday night at K.G. Horn Stadium.
"It felt pretty good because we had low expectations going into this year," Gore senior Chester Abercrombie said. "We were expected to not win a single game, but here we are still going."
However, unlike last year's 63-6 win over Fairland in the Class A opening-playoff game, the Owls refused to fly away as they were in the game until the end, but the Pirates were confident they would hold on to the victory and continue their postseason run thanks to their defense.
"Our defense was very strong," Gore senior Dayton Smith said. "It's what we really rely on — our defense. They did a good job. I felt like we could hang our helmets on our defense."
However, unlike a postseason ago, the Pirates (92) will have to hit the road for their Class A state quarterfinal game as they will travel to meet the Stroud Tigers (9-2) at 7 tonight. Gore senior Layne Ward likes his team's chances.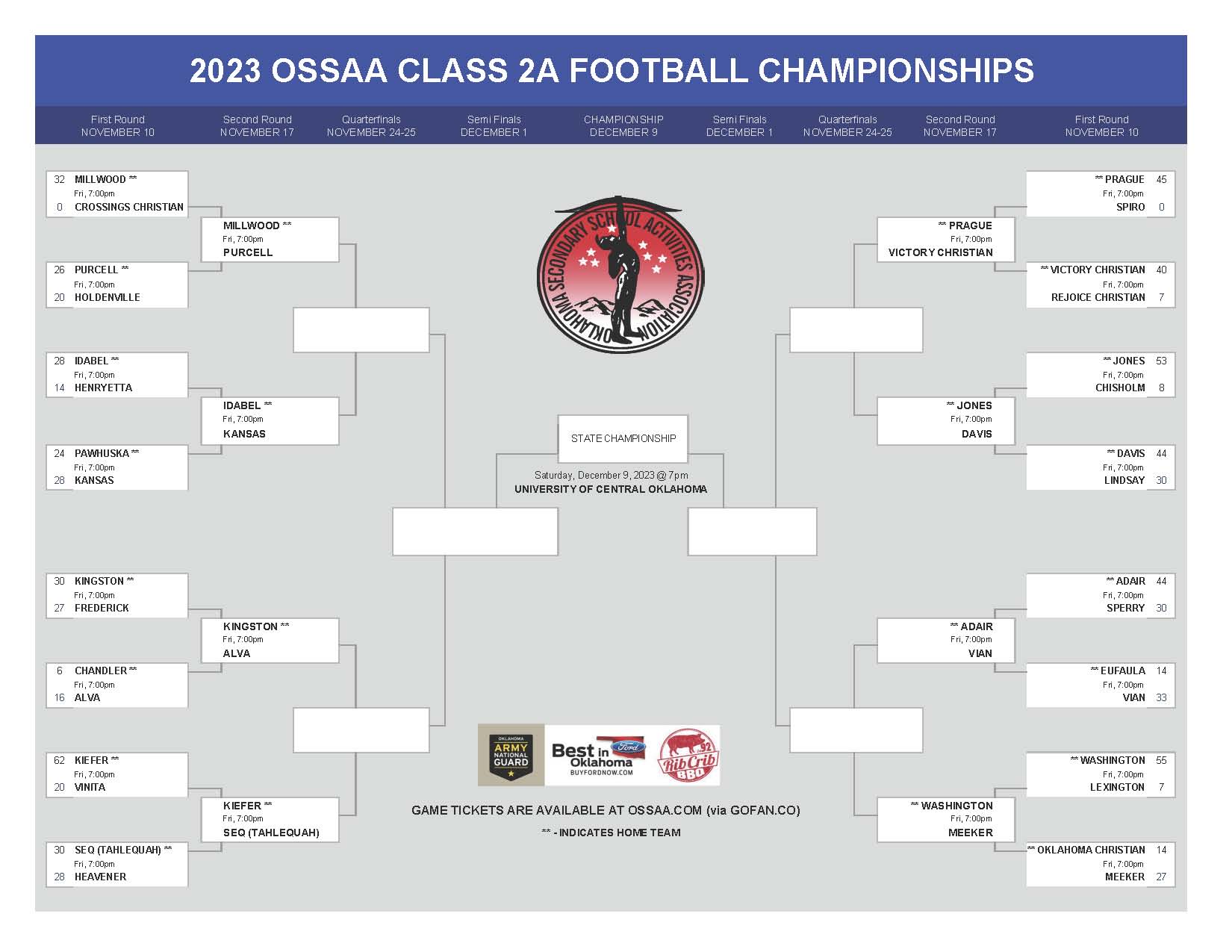 "They're a good football team," Ward said. "We just have to stay focused. We have to stay mentally prepared. We have to keep everybody ready."
If the Pirates win tonight, they will be two wins from the Class A state championship, a game in which they lost 32-28 to Fairview a year ago. Ironically, Fairview could be their state semifinal opponent next week if the Yellowjackets and Pirates both win tonight.
"It takes time, but if we get it (state championship), we get it," Abercrombie said.
"It would mean a lot to make it back there again, and do something we didn't accomplish last year," Smith said. "It's been a big goal for us."
If that does happen in three weeks, it will be the first football state title in the program's history, which excites Ward.
"I would feel honored, and that we accomplished something nobody before us (in Gore High School football history) has ever done," Ward said.
• • • TO GET THERE — Take Oklahoma State Highway 100 south to Interstate 40. Take I-40 west to Seminole-Prague exit (Exit 200). Take Oklahoma State Highway 99-U.S. 377 north to Stroud.