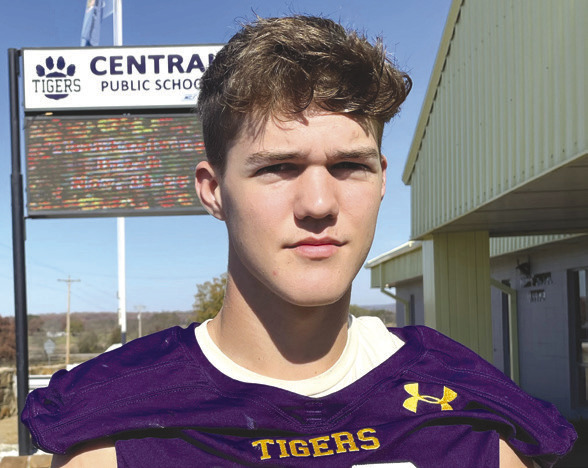 B: Sports
November 16, 2023
CENTRAL FOOTBALL
Tigers senior running back/linebacker glad for opening playoff win, hopes for even more
Central entertains Pawnee in 2nd-round playoff game
Central senior running back/linebacker Gibby Mitchell and his Tigers teammates were extremely happy that last Friday night was a happy night after opening the Class A playoffs with a 36-26 win over the Quapaw Wildcats at Tiger Stadium.
"It was a great feeling," Mitchell said. "It was an amazing team effort. We came out strong to help us hang in there."
It was an added bonus that the win came against the 'Cats, who eliminated the Tigers a season ago in the opening round at Quapaw.
"Quapaw was the last team that beat us," Mitchell said. "It was nice to get back on them. It felt great. It was like we got revenge for our seniors of last year. That Quapaw game a year ago, we kind of fell apart. It was nice to get them back."
Now, the undefeated Tigers will welcome the Pawnee Black Bears (9-2) for a Class A secondround playoff game at 7 tonight at Tiger Stadium. Mitchell says CHS patrons better get ready for some smashmouth football from the visitors.
"(It's) all run for Pawnee," he said. "I think over the last five games, they've thrown like five times. They are a big, run-heavy team. They're a big group of guys. We've just got to get physical and win that first quarter."
However, Central's defensive unit, with Mitchell as one of its cogs, has been very successful this season. It all starts up front in the trenches.
"Our defensive linemen come off the ball hard," Mitchell said. "They're always there to fill their gaps, making it easy for the linebackers."
The last line of the film classic, "The Wizard of Oz," Dorothy makes the statement, "… there's no place like home." Mitchell and the Tigers (11-0) have the same thought about Tiger Stadium.
"Home field is real big advantage for us," he said. "It's nice. We get a big crowd behind us, supporting us. We have a good group of guys playing. We haven't lost a home game since my sophomore year. (Having) home-field (advantage) — you can't beat it."
If the Tigers win tonight, they will be three wins from one of their goals — a state championship, which is mind-boggling to the CHS senior.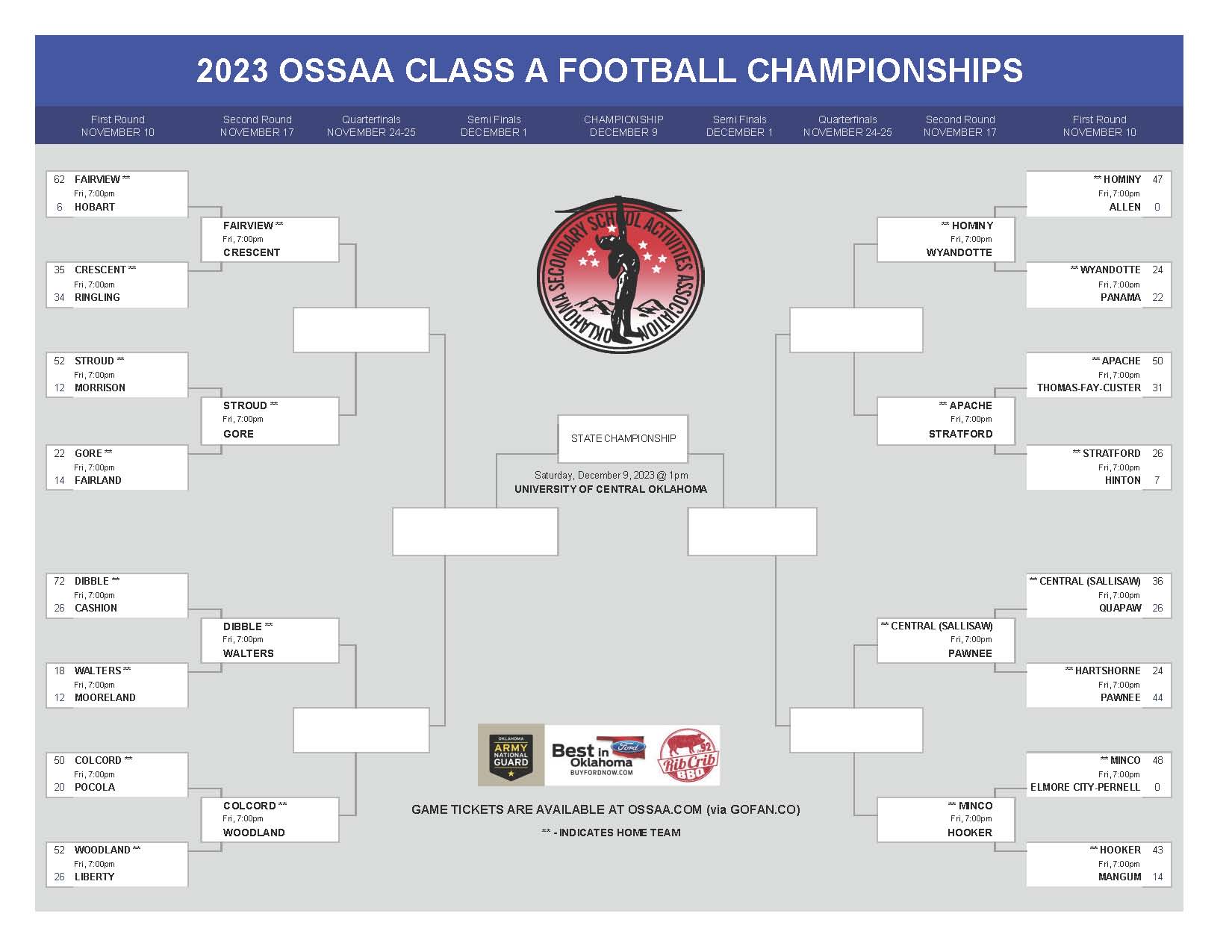 "That's a hard thing to put into words," Mitchell said. "That's such a huge feeling that I can't even describe. It's something you dreamed about as a kid. I've gone to Central for a long time. Watching everybody play, my dream has always been to play in the state championship and win something that big."
A second goal that would be achieved at the same time would be a perfect 15-0 season, which also is just as mind-boggling.
"I can't even fit it into words," Mitchell said. "Just thinking about it brings a big smile on my face, and it brings one to coach (Jeremy Thompson), too. We're already making history. A perfect season would cap off this Central football team for this year."