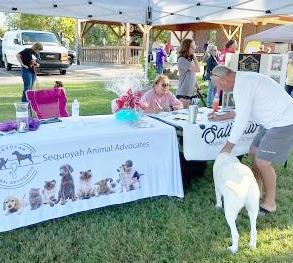 A free rabies clinic was held on Saturday, Sept. 10, from 8 a.m. to 4 p.m. at the Stanley Tubbs Memorial Library in Sallisaw, hosted by Forever Friends Humane Society, and sponsored by Cherokee Nation...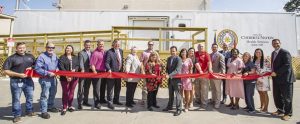 Cherokee Nation leaders held a ribbon cutting to celebrate the tribe's $2 million investment in a new mobile MRI unit at W.W. Hastings Hospital in Tahlequah. "Cherokee Nation continues our...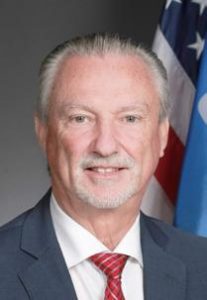 This week, I want to provide an update on the adolescent crisis unit in McAlester that I've been working on with a state agency for some time. The Oklahoma Dept. of Mental Health and Substance A...
On Saturday, Aug. 13, Gore's Fire and Police Departments will be teaming up with Gore Public Schools for their annual Back to School Bash. Gore Firefighters will be doing a "Fill the Boot&...
By&nbsp
Amie Cato-remer&nbsp
The Webbers Falls Board of Trustees at their July 12 meeting accepted the resignation of the town's vice mayor and announced one of their police officers had been involved in an accident. The bo...
AMIE CATO-REMER EDITOR A Muldrow woman has been arrested and charged after she was reportedly found intoxicated in someone's yard and going through vehicles. Leeann Thibodeaux, 42, was charged A...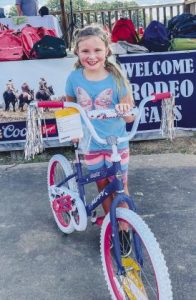 Two young rodeo fans won bicycles during the Sallisaw Rodeo this past weekend. The Sallisaw NOW Coalition said the bikes were donated by Walmart. The winners were Avalynne Grace (left) and Tristan, co...
OKFB Insurance is sharing important safety tips to help Oklahoma residents prepare as winter approaches. With the excitement of changing seasons and the holidays also comes the potential for severe wi...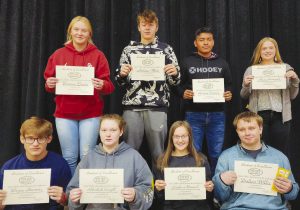 By&nbsp
BY ANNETTE CROWDER&nbsp
Vian Nursing & RehabHello again and welcome to another edition of Vian Nursing and Rehab News. It's beginning to look a lot like Christmas, finally, this is one big building to decorate. Thank goo...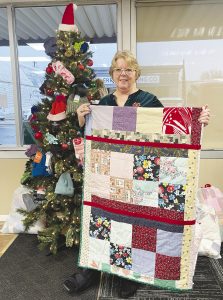 Pam Wemhaner with Catholic Charities on Tuesday picked up hats, gloves, scarves and quilts from the Sequoyah County Times Giving Tree collection. Your TIMES appreciates those who donate each year to o...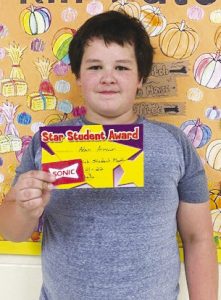 Aden Armour has been selected as October Member of the Month for Boys & Girls Club of Sequoyah County, Brushy Unit.Armour is the grandson of Mindy Spriggs. He was selected because his behavior has...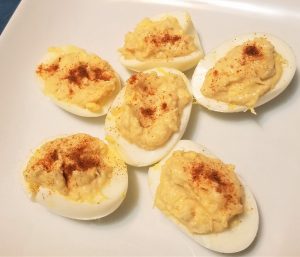 Do your family get-togethers include deviled eggs like ours do? Why not change up the recipe a little and really take that egg to the next level? These deviled eggs are a decadent upgrade your family ...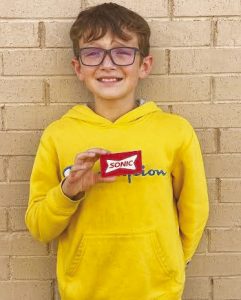 Andrew Hamilton has been selected as October Member of the Month for Boys & Girls Club of Sequoyah County, Sallisaw Unit. Hamilton is the son of Bradley and Lyndsay Hamilton. He was selected becau...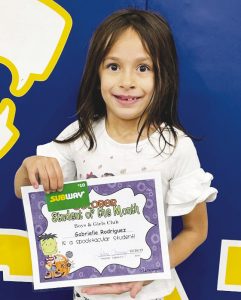 Gabrielle Rodriguez has been selected as October Member of the Month for the Boys & Girls Club of Sequoyah County, Moffett Campus.Rodriguez is the daughter of Tito and Tiffany Rodriguez. She was s...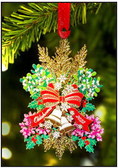 The Friends of the Oklahoma Governor's Mansion (Friends of the Mansion) recently revealed the annual state holiday ornament. The 2022 Friends of the Mansion collectible Christmas ornament is a celebra...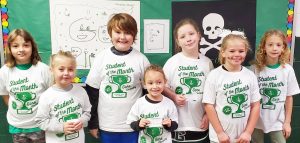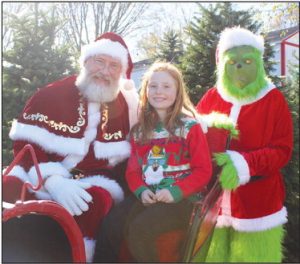 By&nbsp
TRISHA GEDON OSU AG COMM SVCS&nbsp
Although the Christmas tree takes center stage in many homes for holiday decorations, the poinsettia is also a popular addition to seasonal décor. There is no other plant that symbolizes Christmas lik...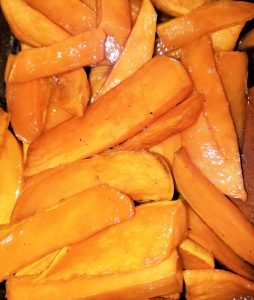 This recipe was amazing! Definitely give this one a try if you want something a little different than sweet potato casserole!3 ½ pounds sweet potatoes, peeled and cut into 1-inch wedges1 cup packed da...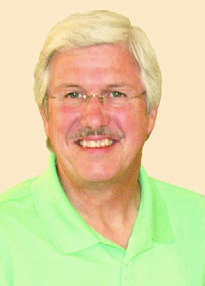 By&nbsp
Lynn Adams Staff Writer&nbsp
It's been 27 years, but I'd do it all again. Actually, I did do it all again, and my wife Brenda and I celebrate it twice each year. Today is our wedding anniversary. It's our second in the past four ...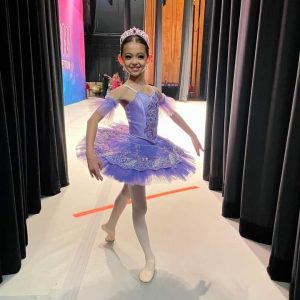 Ballet phenom earns invite for intensive training in NYC
By&nbsp
Lynn Adams Staff Writer&nbsp
There may come a time when Amy Deck is a name as recognizable in the ballet world as Russian icons Vaslav Nijinsky, Anna Pavlova, Rudolf Nureyev, Mikhail Baryshnikov and Natalia Makarova, or even Okla...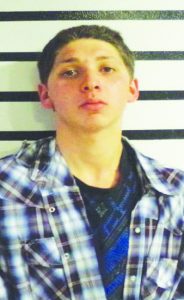 By&nbsp
Amie Cato-remer Editor&nbsp
A Marble City man is facing charges after reportedly breaking into a residence and throwing an axe at a man at a Marble City residence.Justin B. Castillo, 21, was charged on Jan. 18 with felony burgla...
By&nbsp
LYNN MCCULLEY STAFF WRITER
&nbsp
Sequoyah County Commissioners took action Monday to approve an agreement between District 2 and the Cherokee Nation regarding "pre-payment" funding for the Indian Road/ Hubler Hollow Culvert Replaceme...
Early voting begins Thursday, Feb. 9, for the Board of Education primary in Sequoyah County. Voters who will not be able to make it to the polls on election day, have the option of voting early at the...