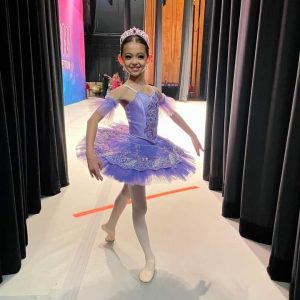 Ballet phenom earns invite for intensive training in NYC
By&nbsp
Lynn Adams Staff Writer&nbsp
There may come a time when Amy Deck is a name as recognizable in the ballet world as Russian icons Vaslav Nijinsky, Anna Pavlova, Rudolf Nureyev, Mikhail Baryshnikov and Natalia Makarova, or even Okla...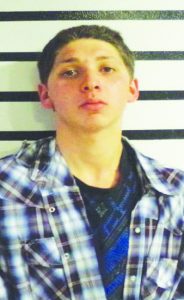 By&nbsp
Amie Cato-remer Editor&nbsp
A Marble City man is facing charges after reportedly breaking into a residence and throwing an axe at a man at a Marble City residence.Justin B. Castillo, 21, was charged on Jan. 18 with felony burgla...
By&nbsp
LYNN MCCULLEY STAFF WRITER
&nbsp
Sequoyah County Commissioners took action Monday to approve an agreement between District 2 and the Cherokee Nation regarding "pre-payment" funding for the Indian Road/ Hubler Hollow Culvert Replaceme...
Early voting begins Thursday, Feb. 9, for the Board of Education primary in Sequoyah County. Voters who will not be able to make it to the polls on election day, have the option of voting early at the...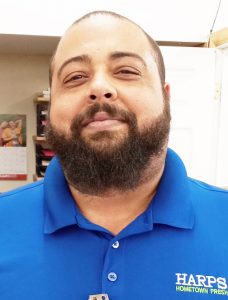 By&nbsp
LYNN MCCULLEY STAFF WRITER
&nbsp
Just Folks John Smith of Vian gets poked about his name a lot he says, but friends who know him well say he is a "likable guy" who is as common as his name. Smith, 40, works as a closing manager for H...
U.S. Department of Agriculture Rural Development Oklahoma State Director Kenneth Corn announced Monday the Department is investing $50 million to assist the Arkansas Valley Electric Coop. Corp. to exp...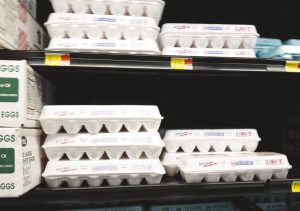 By&nbsp
LYNN MCCULLEY STAFF WRITER
&nbsp
No doubt, the cost of record-high egg costs are making headlines right now, and the question is when can consumers, including those who live in Sequoyah County, expect some relief? According to local ...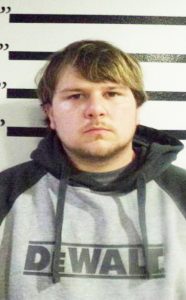 By&nbsp
Amie Cato-remer Editor&nbsp
A Roland man has been charged with 17 counts in Sequoyah County District Court after he was found to be in possession of stolen credit cards and mail belonging to others in two different states.Brando...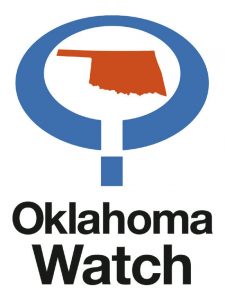 By&nbsp
KEATON ROSS OKLAHOMA WATCH&nbsp
With the 2024 presidential election cycle on the horizon, Oklahoma lawmakers have introduced more than 90 election and voting bills ahead of the upcoming legislative session.About one-fifth of these p...
By&nbsp
AMIE CATO-REER EDITOR&nbsp
An Arkansas man is facing felony counts of possession of firearm after former felony conviction and feloniously pointing firearm following a reported road rage incident near Vian.James F. Jordan Jr., ...
Two brothers who graduated and completed the Army ROTC program from Northeastern State University (NSU) reunited for a memorable ceremony on Dec. 16, 2022, at the NSU campus in Tahlequah. Sam Walkings...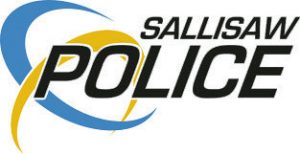 The Sallisaw Police Department will be conducting speed and traffic enforcement In the areas of Dogwood from Redwood to Taylor Drive and Taylor Drive from Dogwood to Maple from Feb 1 to Feb 8.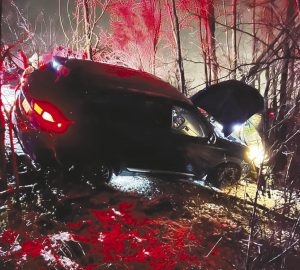 Firefighters with the Roland Fire Department reported wrecks started happening around 5 p.m. on Monday. The department responded to four rollover accidents and eight total accidents within four hours,...
ODOT and OTA crews are reporting some precipitation in a handful of Eastern Oklahoma counties while most sleet has stopped in others. However, there are still slick and hazardous conditions being addr...
WINTER WEATHER: Highway Conditions Alert 1-30-2023 as of 4 p.m.Oklahoma Department of Transportation sent this bulletin at 01/30/2023 04:16 PM CSTOklahoma Department of Transportation and Oklahoma Tur...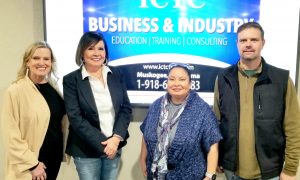 By&nbsp
Lynn Adams Staff Writer&nbsp
While there may be those who don't need help succeeding in business, they may be the exception. At least that's the perspective of Indian Capital Technical Center's Business & Industry Services st...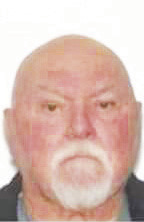 By&nbsp
Amie Cato-remer Editor&nbsp
A Sallisaw man reported as missing by family members on Jan. 20 has now been identified as the victim who died in a collision on Interstate-40 near Muldrow.According to an updated fatality report issu...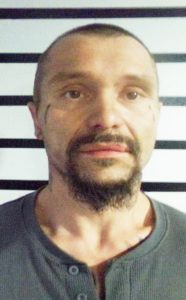 By&nbsp
Amie Cato-remer Editor&nbsp
After being arrested on I-40 near VianTwo people are facing a felony charge of trafficking in illegal drugs (fentanyl) and one is facing additional charges of driving without a valid driver's license ...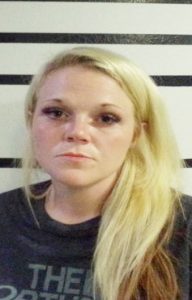 By&nbsp
Amie Cato-remer Editor&nbsp
Two Muldrow women are facing a felony charge each of trafficking in illegal drugs (fentanyl) and a criminal misdemeanor charge of unlawful possession of drug paraphernalia after the substance and othe...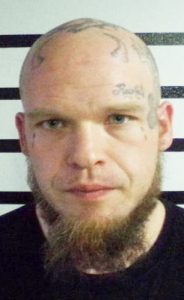 By&nbsp
Amie Cato-remer Editor&nbsp
A local man is charged with felony counts of escape from arrest or detention, larceny of an automobile, aircraft or other motor vehicle, and battery/assault and battery on a police officer after being...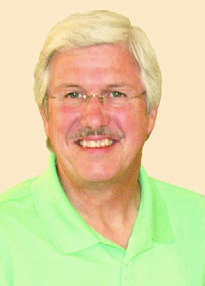 By&nbsp
Lynn Adams Staff Writer&nbsp
It's been 27 years, but I'd do it all again. Actually, I did do it all again, and my wife Brenda and I celebrate it twice each year. Today is our wedding anniversary. It's our second in the past four ...

By&nbsp
Lea Lessley Sports Writer&nbsp
HIGH SCHOOL BASKETBALLThe Oklahoma Secondary School Activities Association (OSSAA) recently released the district pairings for Class A, which includes Gore, Gans and Webbers Falls' high school basketb...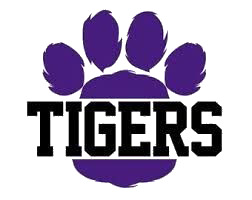 By&nbsp
Jim Cameron Sports Writer&nbsp
HIGH SCHOOL BASKETBALLThe Class 2A Tigers struggled during the game against their local rivals the Class A Gans Grizzlies last Thursday while the Lady Tigers brought home a win. On Friday Central play...

This most recent blast of cold weather has turned me into the proverbial couch potato.With warmer temperatures in the forecast, it will provide a golden opportunity to get the family out of the house ...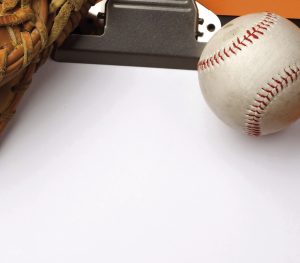 •Sign-ups for Muldrow Youth League Baseball will be held from 10 a.m.-2 p.m. on Feb. 4 (Saturday) and 11 at the Muldrow Middle School.The sign-up fee for players (ages 3-12) is $40 and $35 for each ad...