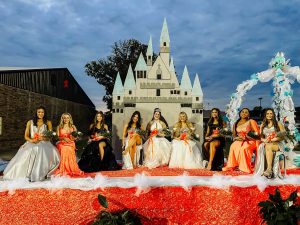 The 2023 Homecoming Royal Court for Roland is (from left) freshman Halle Freeman, sophomore Aubrey Price, junior Laikyn Conaway, senior Aaliyah Fowlkes, senior Queen Raine Honeycutt, senior Kynlei Ear...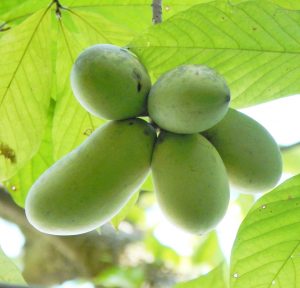 Largest edible native fruit earns recognition
By&nbsp
Lynn Adams Staff Writer&nbsp
If you're one of those who forage for indigenous foods, then you're probably already preparing to celebrate Thursday's national observance of the largest edible fruit native to the United States. And ...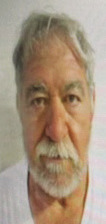 By&nbsp
Amie Cato-Remer Editor&nbsp
A Vian man who was charged in February 2022 with felony kidnapping and an assault and battery with a dangerous weapon charge, is set for a 9 a.m. Oct. 5 jury trial sounding docket, according to court ...
Slow down on Ray Fine Drive
By&nbsp
Lynn McCulley Staff Writer&nbsp
Sequoyah County Commissioners approved a resolution Monday to lower the speed limit from 45 to 35 mph on Ray Fine Drive in Roland, and 4450 Road North Main Street, also known as Highway 100 in Distric...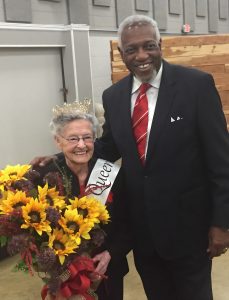 By&nbsp
JACOB BOWLING STAFF WRITER&nbsp
FORT SMITH, Ark. -- Family members, friends and community members from all around Sequoyah County and Fort Smith attended the 2023 Ms. Senior Round-Up pageant that took place Friday. The annual pagean...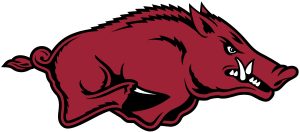 UA FOOTBALL
By&nbsp
Arkansasrazorbacks.com&nbsp
FAYETTEVILLE, Ark. -- The Brigham Young University Cougars, one of four new Big 12 Conference teams this season, scored the game's final 17 points to rally for a 38-31 road victory over the Arkansas R...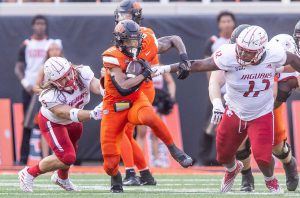 OSU FOOTBALL
By&nbsp
JASON GRAY SPORTS CORRESPONDENT&nbsp
STILLWATER -- The Oklahoma State Cowboys looked to finish up the non-conference schedule and head into Big 12 Conference play undefeated Saturday night in the friendly confines of Boone Pickens Stadiu...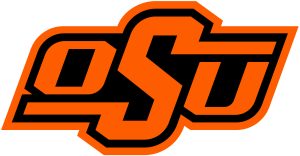 OSU GOLF
By&nbsp
RYAN CAMERON OKSTATE.COM&nbsp
OLYMPIA FIELDS, Ill. — The Oklahoma State men's golf team carded a 5-over 285 during its second round at the Olympia Fields/Fighting Illini Invitational on Saturday to move into a tie for 13th place a...
OSU SOCCER
By&nbsp
WADE MCWHORTER OKSTATE.COM&nbsp
STILLWATER — The Oklahoma State women's soccer team remained perfect on its home field this season with a 2-0 win over Abilene Christian on Sunday at Neal Patterson Stadium. With the win in its final ...
UA GOLF
By&nbsp
KYLIE MAGAR ARKANSASRAZORBACKS.COM&nbsp
FAYETTEVILLE, Ark. — Maria José Marin has been tabbed as the latest Southeastern Conference Freshman Golfer of the Week, as announced by the league last Wednesday. In her first collegiate golf tournam...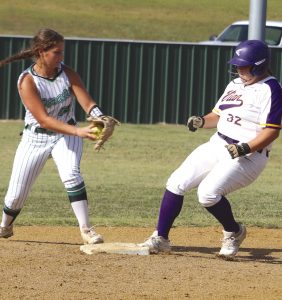 HIGH SCHOOL SOFTBALL
By&nbsp
DAVID SEELEY SPORTS EDITOR&nbsp
The Vian Lady Wolverines bounced back from their home loss last Wednesday to Henryetta by getting a 10-2 home win over the Gore Lady Pirates on Thursday afternoon at Armstrong Park. The Lady Wolverine...