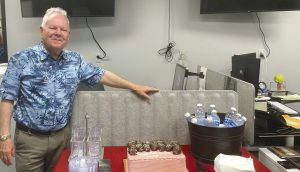 Your TIMES Sports Writer Lea Lessley had a retirement party thrown in his honor Wednesday afternoon. Lessley has been Your TIMES sports writer since June 6, 1988. Lessley's final day is today. He will...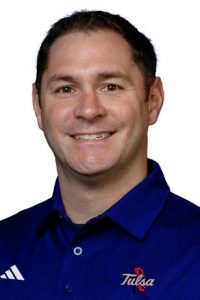 Tulsa football
By&nbsp
Tulsahurricane.com&nbsp
TULSA –– University of Tulsa first-year football coach Kevin Wilson announced the appointment Chris Polizzi as the school's defensive coordinator and safeties coach. Polizzi comes to Tulsa after spend...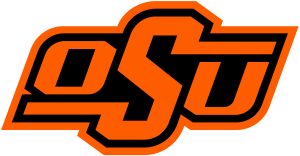 OSU athletics
STILLWATER – Eight Oklahoma State student-athletes representing three programs were honored Tyuesday with announcement of the College Sports Communicators Academic All-District At-Large Teams. On the ...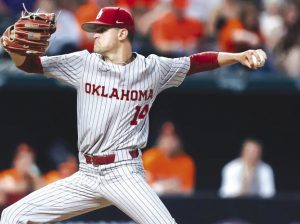 OU baseball
By&nbsp
OKSTATE.COM & SOONERSPORTS.COM&nbsp
UNIVERSITY OF OKLAHOMA BASEBALL ARLINGTON, Texas – Oklahoma State came up short against Bedlam-rival Oklahoma in the opening round of the Big 12 Championship on Wednesday as the 12thranked Cowboys dro...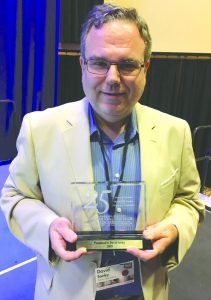 The Sequoyah County Times' new sports editor came on board Monday morning. After three-plus years as the editor, and nine years of being sports editor for The Poteau Daily News over two stints coverin...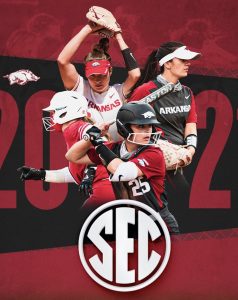 Arkansas softball
FAYETTEVILLE, Ark. – The Arkansas Razorback softball team's season came to an end in the Fayetteville Regional Championship game Sunday afternoon. Arkansas fell to No. 19 Oregon 14-4 in a five-inning ...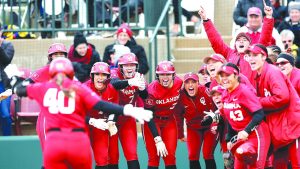 OU softball
NORMAN — The NCAA Tournament chaos didn't make it to Norman this weekend. As national seeds struggled around the country, the No. 1 OU Sooners softball team blasted its way past California to breeze i...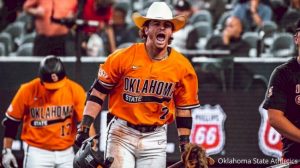 OSU baseball
NORMAN – Oklahoma State clinched a share of the Big 12 Conference regular season championship with a 11-1 drubbing of Oklahoma on Saturday at L. Dale Mitchell Park. With the win, the 10th-ranked Cowbo...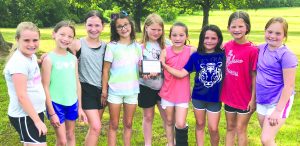 Central track
Central's third-grade girls' track team recently took first place in its division at the Vian Elementary track meet held May 8. Members of the team are Hadley Gann, Kolbie Hollis, Haven Kutil, Henley ...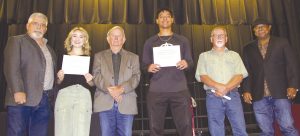 Vian athletics
By&nbsp
Lea Lessley Sports Writer&nbsp
Vian High School seniors Hallee Risley and Diego Ramos were awarded the first Coach Ron Kincade Championship Years Scholarships for cheer and football, respectively, during VHS' awards assembly Wednes...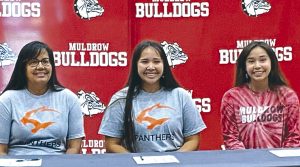 Muldrow athletics
Muldrow High School senior Carmen Fields signed a cross country/track and field letter of intent with Neosho County Community College (NCCC) on Monday at MHS' Roger Sharp Activity Center. NCCC, a Nati...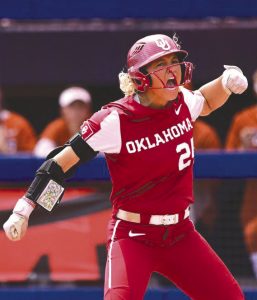 OU softball
NORMAN — Oklahoma softball collected or earned a share of four of the five Big 12 yearly awards and placed eight across the All-Big 12 first and second teams, including a league-best seven on the firs...
Vian track and field
By&nbsp
ALL PHOTOS SUBMITTED BY TINA RAMOS&nbsp
Seven Vian Elementary School teams finished first in the Vian Elementary Track Meet held May 8. Six schools attended the meet. The Vian teams placing first at the meet were first-grade girls and boys,...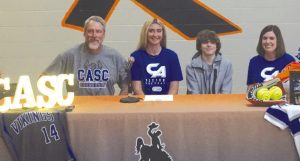 Roland softball
By&nbsp
Lea Lessley Sports Writer&nbsp
Roland High School senior Madi Mulanax signed a letter of intent last week at RHS' Commons Area to play collegiate softball at Carl Albert State College in Poteau. Mulanax is looking forward to contin...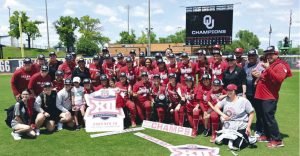 OU softball
OKLAHOMA CITY – For the eighth time in program history and the fifth time in the last six conference championships, No. 1 Oklahoma was crowned champion of the Big 12 softball tournament after defeatin...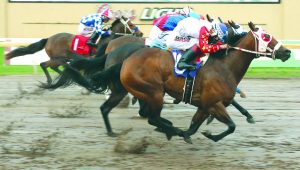 By&nbsp
RICHARD LINIHAN&nbsp
OKLAHOMA CITY – The last two of five Heritage Place Oaks trials produced nine of the 10 finalists Sunday for the $270,300 race on June 3, including the fastest qualifier, Proximity, winner of the $235...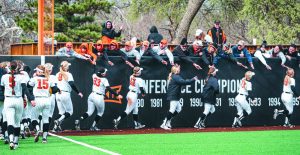 OSU softball
STILLWATER – The Oklahoma State softball team was announced as the No. 6 national seed in the 2023 NCAA Tournament. The Cowgirls host Wichita State, Nebraska and UMBC in the Stillwater regional played...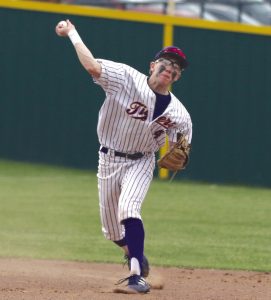 Central baseball
By&nbsp
Lea Lessley Sports Writer&nbsp
Central's high school baseball season came to a close Saturday night with a 13-1 loss to No. 11 Latta (21-12 overall) in the Class 2A regional tournament at Amber near Chickasha. The Tigers (13-15) st...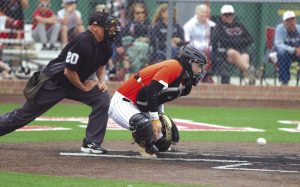 Sallisaw baseball
By&nbsp
Lea Lessley Sports Writer&nbsp
Sallisaw's bid for a berth in this week's Class 4A state baseball tournament ended Monday at Verdigris with an 8-6 loss to Oologah-Talala in the regional tournament title game. The Black Diamonds (17-...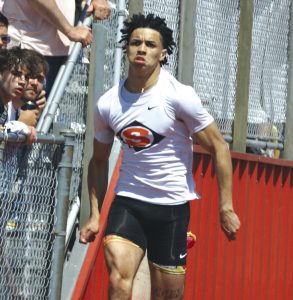 High school track and field
By&nbsp
Lea Lessley Sports Writer&nbsp
Muldrow's Trenden Collins, Sallisaw's Sim Kilpatrick and MHS' Zackery Parker won a combined three events and ten medals at last week's Class 4A boys' state track and field meet at Ardmore High School ...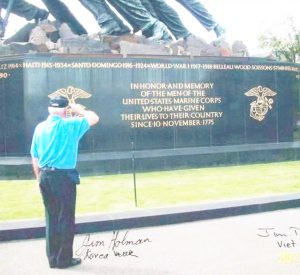 By&nbsp
Lynn Adams Staff Writer&nbsp
War, veterans will tell you, changes those who survive it. "After the war, I became a better person, because I learned the importance of things that I have," says Jim Holman, who became a successful l...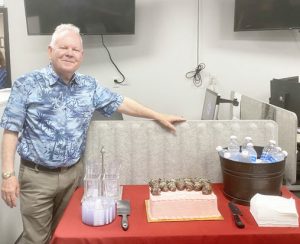 By&nbsp
Amie Cato-Remer Editor&nbsp
He has survived eight sports editors. And while never taking on the title of sports editor at Your TIMES, he has been a fixture of sports in Sequoyah County for nearly 40 years. Lea Lessley of Sallisa...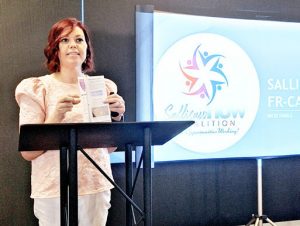 By&nbsp
Lynn Adams Staff Writer&nbsp
Slowly but surely, when it comes to fentanyl and opioid overdoses in Sequoyah County, Sallisaw NOW Coalition is overcoming denial and resistance. The organization, which is currently funded by five gr...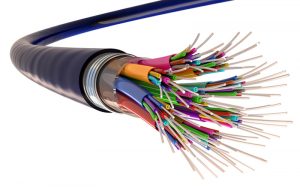 The Oklahoma Broadband Office (OBO) is hosting a statewide broadband listening tour, and is scheduled to stop in Sallisaw on June 6. The "Let's Get Digital: Oklahoma Broadband Tour" is making stops th...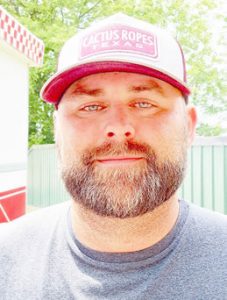 Just Folks
By&nbsp
Lynn McCulley Staff Writer&nbsp
At the age of 40 and being a single dad of six, Walter Davis of Sallisaw has the ideal business going for him doing something he enjoys and still gets to spend time with his children. As the owner of ...